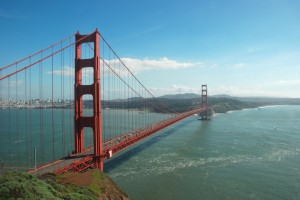 Friday, March 31, 2017
Latham & Watkins LLP
505 Montgomery St #2000
San Francisco, CA 94111
SCHEDULE
8:30 AM
9:00 AM – 12:00 PM
12:00 PM – 1:30 PM
1:30 PM – 5:00 PM
5:30 PM – 8:00 PM
Breakfast & Registration
Career Conference
Networking Lunch & Interviewing Workshop
Career Conference Cont.
Diversity Reception & Scholarship Fundraiser
In this full-day conference, you will learn:
Operations and economics of law firms and organizations
How summer programs work, including the evaluation process
Practical tools on how to excel in your assignments and exceed expectations
How to maximize the opportunities presented in firm social events
How to stand out in interviews
How to create a career development plan, including identifying and building on your strengths
Effective methods and habits for developing your brand internally
How to build your professional brand within your firm, the legal profession, and your community
Client expectations and introduction to business development
How to develop a fulfilling and sustaining legal career
Networking Reception

Join us for appetizers and drinks, network with our law firm sponsors and other local attorneys and law students, and help us celebrate diversity and inclusion (yes, everyone is invited!) in the legal profession.
Admission is complimentary for all Conference attendees.  (See below for buying tickets to the diversity reception only.)
TUITION & REGISTRATION
Conference
Tuition – $ 450 (includes evening reception)
Register for the Conference here.  Click here for scholarship info.
Diversity Reception
Admission to the Reception is complimentary for all conference attendees.  If you are only interested in attending the evening Diversity Reception, you may purchase your ticket – here.
INSTRUCTOR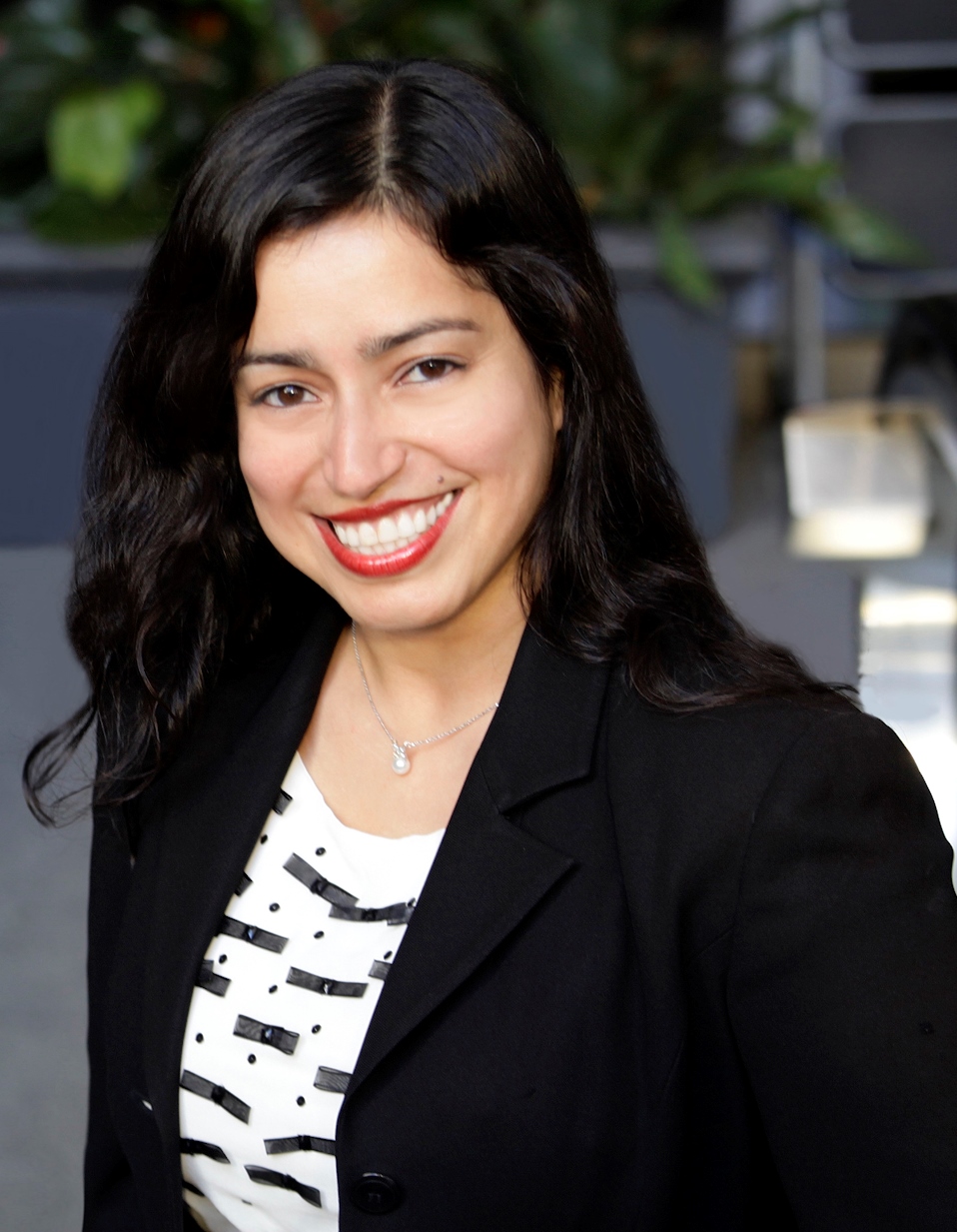 Niki Moore, PracticePro 
Niki Moore is the founder and CEO of PracticePro, and a lecturer at U.C. Berkeley School of Law. At PracticePro, she leads all aspects of the organization including product development, strategic partnerships, operations, and publications. Niki teaches transition-to-practice skills to law students and attorneys and speaks at law schools across the country. She also consults with law firms to strengthen training and diversity programs, including helping diverse and first-generation associates to succeed as attorneys. Niki developed a skills course – The Junior Attorney: Expectations, Responsibilities, and Realities – for Berkeley Law in 2011, which she has been co-teaching since.
Prior to founding PracticePro, she was an attorney for over six years at the global firm of Wilmer Cutler Pickering Hale & Dorr LLP. She focused her practice on intellectual property litigation and trade sanctions compliance. Niki has extensive experience representing companies and individuals in federal and state courts, and in all stages of litigation including trial. She was recognized by the Silicon Valley/San Jose Business Journal as one of the top "40 under 40″ professionals.
Niki is also the founder and former president of the Northern California Chapter of the Iranian American Bar Association. She received her B.S. in Biology, summa cum laude, from Texas Southern University, and J.D. from Berkeley Law. Before law school, Niki was a research assistant at M.D. Anderson Cancer Center and the Baylor College of Medicine Human Genome Sequencing Center.
SPEAKERS & CO-INSTRUCTORS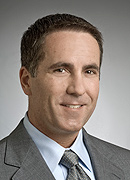 Brooks Beard, VMware
Brooks Beard is the Vice President and Deputy General Counsel at VMware where he has global responsibility for all litigation, government inquiries and investigations, employment law, and employee relations matters. He joined the Company in 2014 after spending 18 years in private practice, including at Morrison & Foerster's San Francisco office, where he became a partner in January 2005. While at Morrison & Foerster, Mr. Beard had a broad-based litigation practice representing clients in state and federal court, as well as before state and federal administrative agencies, focusing on intellectual property (patent, trademark, and trade secrets), false advertising, environmental, breach of contract, trade secret, and civil rights matters, among other types of matters. In addition to being admitted to practice in several Federal District Courts, Mr. Beard is admitted to practice before the Eighth, Ninth, Eleventh, and Federal Circuit U.S. Circuit Courts of Appeals and the Supreme Court of the United States.
In October 2007, then-San Francisco Mayor Gavin Newsom appointed Mr. Beard to serve as a Commissioner on the San Francisco Rent Stabilization and Arbitration Board—a position he held until 2013. And from 2009 until 2014, Mr. Beard sat on the Eco-Entrepreneurship Advisory Council and the Council of Legal Advisors at the Donald Bren School of Environmental Science & Management, University of California, Santa Barbara.
Mr. Beard received his B.A. from the University of California, Santa Barbara, his J.D., cum laude, from Vermont Law School, and his LL.M., with distinction, from the Georgetown University Law Center.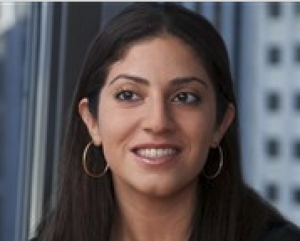 Nada Boutros, Latham & Watkins
Nada Boutros is an associate in the San Francisco office of Latham & Watkins and a member of the firm's Litigation & Trial Department.
Nada Boutros's practice focuses on high-stakes business disputes, including those involving financial reporting, breach of contracts and international cartels, in litigation as well as international and domestic arbitration. Ms. Boutros represents public companies, foreign corporations, technology start-ups and financial institutions in securities and antitrust class actions, internal investigations and complex commercial litigation.
Prior to joining Latham, Ms. Boutros was an extern for The Honorable Harry Pregerson of the US Court of Appeals for the Ninth Circuit. She received her JD, with a certificate in Business Law, from UC Berkeley School of Law in 2012, and her BA from Stanford University in 2008. While attending law school, she was an editor for the California Law Review and the Berkeley Technology Law Journal.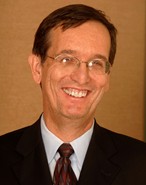 Gregory Call, Crowell & Moring
Greg Call is a partner in Crowell & Moring's San Francisco office and serves as head of that office. He is chair of the firm's Commercial Litigation Group and has an active trial practice representing both plaintiffs and defendants in complex commercial cases. He has represented defendants in class actions, government investigations, unfair competition actions, environmental actions and breach of contract actions. He has represented plaintiffs (varying from large corporations to small municipalities) in business torts and breach of contract actions, helping them recover over $1 billion. He has successfully represented numerous retail clients as plaintiffs, recovering hundreds of millions of dollars for them.
Mr. Call has an active trial practice, regularly trying cases to verdict and practicing in courts in more than 20 states. In 2015, Mr. Call has represented retailers in two trials. As defendant secured defense judgment and as plaintiff secured liability determination. In 2013 in a court trial in San Francisco Superior Court, Mr. Call led a Crowell & Moring team that obtained declaratory relief for The Regents of the University of California to future payments of $32 million from a license of The Regents to Medivation, Inc. In a related jury trial in San Francisco Superior Court, he led a Crowell & Moring team that defeated fraud claims of hundreds of millions of dollars brought by Medivation against UCLA Professor Michael Jung. Also recently he obtained a favorable jury verdict in federal court in San Francisco for an export company, obtained injunctive relief for a car rental company in a trial in state court in Illinois, and recovered attorneys' fees in a jury trial in Texas.
Mr. Call has been recognized by Chambers USA 2013, 2014, 2015, and 2016 as a leading lawyer in the CA Litigation: General Commercial category. He is also AV Peer Review Rated and has been selected as a California Super Lawyer. Mr. Call graduated with honors from Stanford University, and received his M.A. in Economics from UC Berkeley, and his J.D. from Berkeley Law.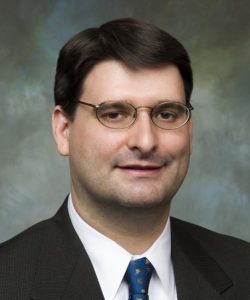 Michael E. Coke, Wilson Sonsini Goodrich & Rosati
Michael Coke is a partner at Wilson Sonsini Goodrich & Rosati, where his practice focuses on a wide variety of corporate, securities, and related matters, primarily for technology companies.
Michael's practice spans the full range of corporate transactions, including representing clients in connection with initial public offerings and other securities offerings, corporate governance and disclosure matters, mergers and acquisitions, and venture-backed private financings. He also has experience advising on secondary market transactions for institutional purchasers. Michael has worked on matters in numerous technology and other industries, including cloud computing software and services, social media and online gaming, network services and devices, data security, biotechnology and life sciences, semiconductor, consumer products, media, public utilities, clean technology, natural resources, insurance, and finance.
Michael has been with WSGR since 2006. He started his legal career in New York and Singapore, focusing on public and private offerings of equity, equity-linked securities, and investment-grade and high-yield debt, on both the company and the underwriter side, in addition to mergers and acquisitions and other corporate matters. He also spent six months on secondment to the legal department of JPMorgan Chase Bank's Singapore branch.
Michael earned his J.D. in 1997 from Stanford Law School, where he was a member of the Stanford Law Review. He received a B.A. in 1992 from the University of California, Berkeley.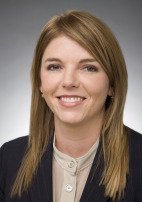 Ashley Vinson Crawford, Akin Gump Strauss Hauer & Feld
Ashley Vinson Crawford is a commercial litigation partner in the San Francisco office of Akin Gump Strauss Hauer & Feld LLP. Her practice principally consists of representing financial services companies, including insurance carriers, consumer lenders and their service providers, in class action litigation, arbitration proceedings and other disputes. Ashley has handled a wide array of commercial litigation matters, including consumer class actions and mass plaintiff litigation, securities class actions and related shareholder derivative actions, complex contract and fraud disputes, and bad faith and coverage litigation.
Prior to rejoining Akin Gump in 2011, Ashley served as in-house counsel for an insurance company where she managed bad faith and corporate litigation and advised claims personnel for various lines of business. Ashley uses the unique perspective she gained as an in-house lawyer to deliver high-quality and cost-effective services for her litigation clients.
In 2003, Ms. Crawford received her J.D. from Harvard Law School, and received her B.A summa cum laude in economics from Louisiana State University in 1999. In 2015, Ashley was named among the top young insurance lawyers by Law360 in its annual "Rising Stars" list.
Aarti Kohli, Asian Americans Advancing Justice – Asian Law Caucus
Aarti Kohli is the Executive Director of Advancing Justice – Asian Law Caucus. Previously the Deputy Director, Aarti Kohli is an experienced nonprofit lawyer, manager and philanthropic adviser with more than fifteen years of experience in issues impacting low-income and undocumented immigrants. Prior to her role as Deputy Director, Aarti led her own consulting practice. Aarti managed politics of demographic change and immigration reform at the UC Berkeley Graduate School of Journalism.
Aarti was also the Director of Immigration Policy at the Warren Institute at UC Berkeley School of Law where she led the institute's immigration initiative on issues of equity for immigrant families, particularly access to education, employment and legal protections in the deportation process. Formerly, she worked on a range of issues, from bankruptcy to voting rights, as Judiciary Committee counsel to Representative Howard Berman (D-CA). Before working for Congress she served as Assistant Legislative Director at UNITE union in Washington, DC where she lobbied on behalf of low-income garment workers.
Aarti received her B.A. from UC Berkeley, and graduated from UC Hastings College of Law.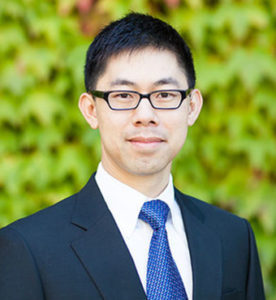 Brian Kwok, Haynes and Boone
Brian C. Kwok is a partner at Haynes and Boone, LLP, specializing in the areas of patent litigation and licensing. Mr. Kwok helps clients build, manage, and successfully monetize patent portfolios. He also counsels clients through pre-litigation conflicts to resolve assertions and licensing disputes before patent litigation ensues. When patent disputes mature into formal litigations, Mr. Kwok has significant experience patent matters before the International Trade Commission and numerous federal district courts. Mr. Kwok was selected for inclusion in Northern California Super Lawyers – Rising Stars Edition, Thomson Reuters, 2014-2016.
An experienced engineer, Mr. Kwok's technical experience includes a wide range of high-tech subject matters.  Outside of his legal practice, Mr. Kwok is a member of the Board of Directors for Leela International, a non-profit that builds playgrounds and art education programs for children in underprivileged communities around the world.
Mr. Kwok received his B.S. with distinction in chemical engineering from the University of Illinois, and graduated from the University of Wisconsin Law School, magna cum laude.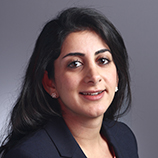 Sahar Maali, WilmerHale
Sahar Maali is an associate who focuses her practice on complex litigation matters. Ms. Maali was a summer associate at WilmerHale in 2014. Prior to joining the firm, Ms. Maali was a general litigation intern for Google. In that capacity, she conducted research and authored memoranda on a wide range of issues including the investigation policies of the DOJ/SEC and the implications of Section 230 of the Communications Decency Act (CDA) for freedom of expression and innovation on the Internet.
At Berkeley, Ms. Maali worked with the International Human Rights Law Clinic (IHRLC), where she drafted a series of memos advocating legal reforms to end impunity for crimes of sexual and gender-based violence.
Previously, Ms. Maali served as a legislative intern for Governor Arnold Schwarzenegger and United States Senator Barbara Boxer. She was also a legal policy intern for District Attorney Kamala Harris. In those roles, Ms. Maali advised on a variety of matters ranging from post-9/11 civil liberties violations to the effects of prison sentences on recidivism.
Ms. Maali received her J.D. from Berkeley Law, an M.S. from Columbia University, and a B.A. from UC Berkeley.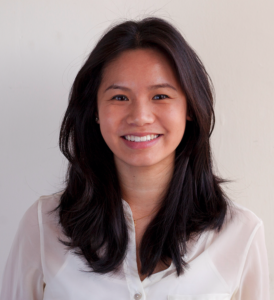 Pamela Ng, Lit Motors Corporation
Pamela Ng is Senior Legal Counsel at Lit Motors Corporation, an electric vehicle start-up in San Francisco. She handles all legal matters for the company, including corporate, intellectual property, regulatory matters, and product development. As a in-house generalist, Pamela advises executives on pragmatic solutions to help the company grow and bring its products to market.
Prior to Lit Motors, Pamela was an Associate for Initiative Legal Group, APC, an employment law firm. She handled primarily wage and hour cases in federal and state court, class action and multi-plaintiff litigation, and class and individual arbitration proceedings. Pamela also trained attorneys on essential litigation drafting skills and managed teams of attorneys on multi-plaintiff party cases.
Pamela is an active member on the Asian American Bar Association In-House Committee and SunLaw, a group helping to advance women attorneys to General Counsel positions. In 2010, Pamela received her J.D. from UC Hastings College of the Law and her B.A. with honors in Political Science and Economics from UC Davis in 2007.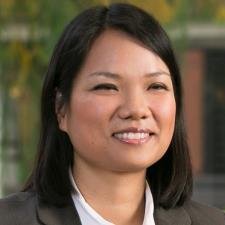 Lisa Nguyen, Latham & Watkins
Lisa Nguyen is a partner in the Silicon Valley office of Latham & Watkins. Her practice focuses primarily on intellectual property litigation, and has included actions pending before the US International Trade Commission, federal district courts and state courts. She has represented both plaintiffs and defendants in complex multi-defendant, multi-patent cases. She has particular experience obtaining successful outcomes for her clients based on innovative strategies, including victories at trial, summary judgment, and motions to dismiss. She has obtained walk aways for defendants with no payment to plaintiffs, as well as attorneys' fees and costs awards.
Lisa is also a local leader of Women Enriching Business (WEB), a Latham committee dedicated to promoting women in business both outside and inside the firm through global and local efforts to create broader networks and productive business relationships, to attract top talent and to support the long-term success of women.
Lisa has been recognized as a Rising Star in intellectual property litigation by Northern California Super Lawyers each year since 2013. As an undergraduate, Lisa regularly served as a teaching assistant for the introductory computer science course and was recognized with the Computer Science Department Award for Excellence and Dedication in Teaching. She received her bachelor's degree in computer science and legal studies from U.C. Berkeley and her law degree from the University of Chicago Law School.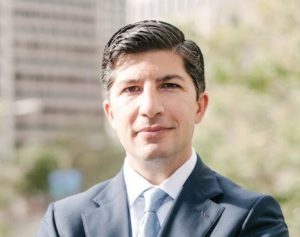 Bahram Seyedin-Noor, Alto Litigation
Bahram Seyedin-Noor is the founder and managing partner of Alto Litigation, PC in San Francisco, California. Mr. Seyedin-Noor focuses his practice on securities and complex business litigation, representing his clients in disputes before arbitration panels as well as in state and federal courts.  Additionally, his practice includes advising boards and special committees on SEC matters, internal investigations, and compliance with the Foreign Corrupt Practices Act.  In 2015, Mr. Seyedin-Noor was selected to Super Lawyers for his securities litigation practice.
Before founding Alto Litigation, Mr. Seyedin-Noor was a partner in the litigation group of Wilson Sonsini Goodrich & Rosati. He has also served as an adjunct professor of law at the UC Hastings College of the Law, teaching Civil Procedure II. Mr. Seyedin-Noor supports a number of organizations, in particular, Asylum Access, which protects the rights of refugees across the world.
Mr. Seyedin-Noor completed his Bachelor of Arts in economics, with a minor in Spanish and Russian literature, at Pomona College in 1996.  He then went on to attend Harvard Law School, where he served as an editor of the Harvard International Law Journal. He was also a Teaching Fellow at the Harvard University Department of Economics prior to graduating with his Juris Doctor in 1999.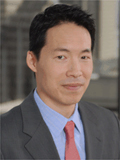 John Tang, Jones Day
John Tang is a partner in the San Francisco office of Jones Day. He represents companies, directors, and officers in SEC enforcement matters, internal investigations, and shareholder litigation. He also counsels clients regarding compliance matters, Rule 10b5-1 trading plans, and D&O insurance.
Prior to joining Jones Day, John was co-chair of the securities litigation group at an international law firm, where he also served as firmwide chair of recruiting. He was previously based in Silicon Valley, and has represented public and private companies across the tech sector and in a range of other industries. John's experience also includes matters involving US-listed Chinese companies and their executives, and China-based operations of multinational corporations.
John is a frequent speaker on a variety of securities litigation and enforcement topics. He also serves on the Board of Trustees of The Yale-China Association, a non-profit organization founded in 1901 and committed to promoting understanding between Chinese and Americans through programs in education, health, and the arts. John received his B.A. from Yale College in 1991 and his J.D. from Columbia Law School in 1996.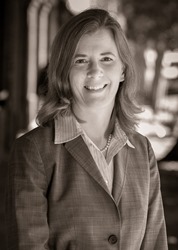 Osa L. Wolff, Shute, Mihaly & Weinberger
Osa L. Wolff is a partner with the firm. She joined the firm in 1998, following her completion of a clerkship with the Honorable James R. Browning of the U.S. Court of Appeals for the Ninth Circuit. Ms. Wolff's practice areas include municipal law, state and federal environmental law, administrative law and state planning/zoning law.
Ms. Wolff has participated in trial and appellate proceedings in both state and federal court, including CEQA litigation, inverse condemnation actions and constitutional takings defense. Since 2006, Ms. Wolff has served as the City Attorney for the City of Orinda, assisting City staff and officials with a wide array of legal matters. She regularly advises public agencies regarding issues including open meeting laws, conflicts of interest, public records and due process. As a member of the firm's airport team, Ms. Wolff represents neighboring communities that are impacted by airports. She also represents clients in proceedings before local government and administrative agencies, and has appeared in numerous administrative proceedings before the California Public Utilities Commission. Ms. Wolff helps clients prepare conservation easements and other property instruments. She also assists public agencies with legal issues relating to solid waste and recycling services, including franchise agreements, diversion programs and local ordinances.
Ms. Wolff is a member of the Bars of the State of California, the U.S. Court of Appeals for the Ninth Circuit, and the U.S. District Courts for the Northern, Eastern, and Central Districts of California. She earned her J.D. and an environmental law specialization certificate from University of California Berkeley (Boalt Hall) School of Law in 1997. Ms. Wolff received her undergraduate degree from Cornell University.
Diversity Reception Keynote Speaker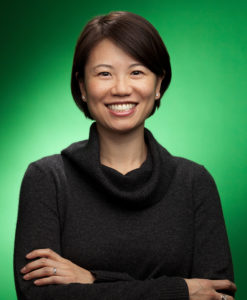 Iris Chen, Vice President, Legal at Google
Iris leads a team of 79 attorneys and contract managers responsible for supporting product development and commercial transactions for Google's advertising, commerce, search, geo and product infrastructure services. She regularly advises the company's executives across Product, Engineering, Sales, Business Development and other functions. She began her career at Google in 2006 as a commercial attorney supporting the company's ads sales business and was also the lead attorney for Google's Legal staff in New York prior to relocating to Mountain View in 2011. Before joining Google, Iris was a corporate associate at Simpson Thacher & Bartlett working on securities, M&A, private equity fund formation and non-profit organization matters. She then joined Ropes & Gray where she was a member of the firm's investment management practice. Outside of work, Iris enjoys running, following interior design blogs and spending time with her husband and three daughters.
Training Programs
Consulting & Coaching
Seminar Mailing List
Want to find out when registration opens for a seminar? Don't see your city listed? Sign up below to be added to our mailing list.
Our mission is to improve the legal profession by training lawyers who are better prepared for the real practice of law.

Better prepared, balanced, and happy lawyers are more successful and can affect positive change in the legal profession.