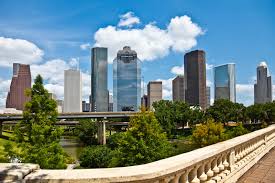 Friday, March 3, 2017
Haynes and Boone, LLP
1221 McKinney St #2100
Houston, TX 77010
SCHEDULE
8:30 AM
9:00 AM – 12:00 PM
12:00 PM – 1:30 PM
1:30 PM – 5:00 PM
5:30 PM – 7:30 PM
Breakfast & Registration
Career Conference
Networking Lunch & Interviewing Workshop
Career Conference Cont.
Diversity Reception & Scholarship Fundraiser
In this full-day conference, you will learn:
Operations and economics of law firms and organizations
How summer programs work, including the evaluation process
Practical tools on how to excel in your assignments and exceed expectations
How to maximize the opportunities presented in firm social events
How to stand out in interviews
How to create a career development plan, including identifying and building on your strengths
Effective methods and habits for developing your brand internally
How to build your professional brand within your firm, the legal profession, and your community
Client expectations and introduction to business development
How to develop a fulfilling and sustaining legal career
Third Annual Diversity Reception

Join us for appetizers and drinks, network with our law firm sponsors and other local attorneys and law students, and help us celebrate diversity and inclusion (yes, everyone is invited!) in the legal profession.
Admission is complimentary for all Conference attendees.  (See below for buying tickets to the diversity reception only.)
TUITION & PRICING
Conference
Tuition – $ 450 (includes evening reception)
Register for the Conference here.  Click here for scholarship info.
Diversity Reception
Admission to the Reception is complimentary for all conference attendees.  If you are only interested in attending the evening Diversity Reception, you may purchase your ticket – here.
INSTRUCTOR
Niki Moore is the founder and CEO of PracticePro, and a lecturer at U.C. Berkeley School of Law. At PracticePro, she leads all aspects of the organization including product development, strategic partnerships, operations, and publications. Niki teaches transition-to-practice skills to law students and attorneys and speaks at law schools across the country. She also consults with law firms to strengthen training and diversity programs, including helping diverse and first-generation associates to succeed as attorneys. Niki developed a skills course The Junior Attorney for Berkeley Law in 2011, which she has been co-teaching since.
Prior to founding PracticePro, she was an attorney for over six years at the global firm of Wilmer Cutler Pickering Hale & Dorr LLP. She focused her practice on intellectual property litigation and trade sanctions compliance. Niki has extensive experience representing companies and individuals in federal and state courts, and in all stages of litigation including trial. She was recognized by the Silicon Valley Business Journal as one of the top "40 under 40″ professionals.
Niki is also the founder and former president of the Northern California Chapter of the Iranian American Bar Association. She received her B.S. in Biology, summa cum laude, from Texas Southern University, and J.D. from Berkeley Law.
SPEAKERS & CO-INSTRUCTORS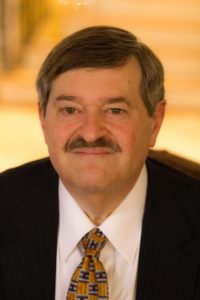 Chuck Brownman, South Texas College of Law
Chuck Brownman has spent his career advising and guiding some of the most entrepreneurial energy and natural resource companies in America.
Most recently, Chuck was Senior Counsel at ConocoPhillips Company, providing legal and business advice to the Lower48 E&P Group in Texas, Wyoming and New Mexico. Prior to that, he held senior legal and/or management positions with Direct Energy, Aspect Energy, Dynegy, Apache Corporation, Entergy and Phelps Dodge Corporation.
In those roles, he has worked in all phases of the energy business – from upstream exploration & production, to midstream gathering and processing, and downstream gas and electricity distribution – and including hard rock mining, and alternative energy transactions. Beyond his natural resource expertise, he is a corporate generalist, having negotiated M&A transactions, and working in such diverse areas as HR, insurance, antitrust, international and maritime.
Chuck has presented and written extensively, publishing articles and books through the American Bar Association, and appearing at seminars sponsored by the State Bar of Texas, the ABA, the Association of Corporate Counsel, and the American Association of Petroleum Landman. In addition to his professional accomplishments, Chuck is an Adjunct Professor of Law at South Texas College of Law – Houston, and at the University of Houston Law Center.
Chuck received his Bachelor of Arts from Syracuse University, and Juris Doctor from the University of Denver College of Law.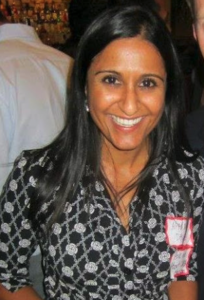 Aparna Dave, Wells Fargo 
Aparna M. Dave is Senior Counsel for Wells Fargo & Company in Houston, Texas. She provides legal support to the company's Corporate Marketing and Corporate Communications divisions. Her practice focuses on advising clients on legal issues with sponsorships, marketing promotions and campaigns, trademark and copyright law, social media, false advertising and deceptive practices, as well as developing policies and procedures in these areas.
Aparna strives to make a positive impact on the legal profession by helping to increase and advance diversity through her work as co-chair of the State Bar of Texas Minority Counsel Program, participation as a 2015 Fellow and member of the Executive Council of the Leadership Council on Legal Diversity, seat on the Advisory Board for the South Asian Bar Association of Houston and guidance as a mentor to law students.
Prior to joining Wells Fargo, Aparna worked as an associate with McGlinchey Stafford in Houston practicing civil defense litigation. Aparna is a 2002 graduate of South Texas College of Law in Houston and enjoys traveling, watching football and running.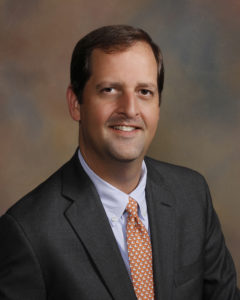 Daniel Horowitz, The Law Office of Daniel D. Horowitz
Daniel Horowitz received his bachelor of business administration from the University of Texas McCombs School of Business. He went on to receive his doctorate of jurisprudence from South Texas School of Law. While at the University of Texas, Daniel served as the treasurer of the Silver Spurs — an organization he continues to support as a member of its Board of Directors.
Daniel began his legal career as a law clerk at Abraham, Watkins, Nichols, Sorrels, Agosto, and Friend, joining the firm as an associate in 2005 and becoming a partner in 2011. His practice is devoted nearly 100% to plaintiffs' personal injury. He handles a variety of lawsuits including catastrophic injuries, wrongful death, explosions, petrochemical accidents, pharmaceutical litigation, and vehicular accidents. In 2008, Daniel became Board Certified in Personal Injury Trial Law by the Texas Board of Legal Specialization.
Daniel has consistently been recognized in the list of Texas Super Lawyers® Rising Stars® in Texas Monthly and as a Top Lawyer for the People in H Magazine. He has also been listed in the Top 40 Under 40 Trial Lawyers from Texas by The National Trial Lawyers. He has published articles and taught numerous classes and seminars throughout the country.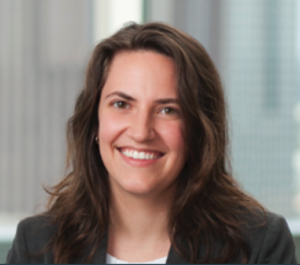 Juliana D. Hunter, Vinson & Elkins
Juliana Hunter is a senior associate at Vinson & Elkins. Juliana's practice consists primarily of representing corporations, partnerships, and individuals in the resolution of tax controversies with the Internal Revenue Service and in the courts, as well as federal income tax planning.
Her tax controversy practice spans all phases of tax controversies, from audits to IRS Appeals to litigation in Tax Court and other federal courts, including appellate courts. Juliana is also experienced in ERISA and employee benefit matters, including ERISA litigation and qualified plan correction issues.
Juliana received her J.D. from Stanford, and graduated, summa cum laude, from Rice University with a B.Mus. in Music Performance and a B.A. in Philosophy.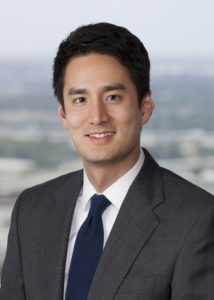 Albert Liou, Jones Day
Albert Liou is an associate in the Houston Office of Jones Day, practicing intellectual property law with an emphasis on patent litigation. Albert has been with Jones Day for his entire nine-year legal career. He has represented software, computing, chemical, automotive, and other technology companies on matters pending in federal district courts, appellate courts, and the Patent Trial and Appeal Board. Albert also regularly advises clients on non-litigation matters concerning patents, trade secrets, trademarks, and copyrights. Albert is licensed to practice before the United States Patent and Trademark Office. He has been recognized as a "Rising Star" by Texas Super Lawyers from 2013-2016.
Albert is currently the President of the Asian American Bar Association of Houston, and he sits on the Board of Directors of the Houston Intellectual Property Law Association. Albert previously served as a volunteer prosecutor for the city of Houston Municipal Courts, where he tried twelve misdemeanor cases to verdict. Albert received a J.D. from the University of Texas School of Law, where he served as President of the Asian Law Students Association. He earned a Bachelor's Degree from Rice University in Electrical and Computer Engineering. In his spare time, he enjoys following Houston professional sports teams, listening to true crime podcasts, learning photography, and making coffee.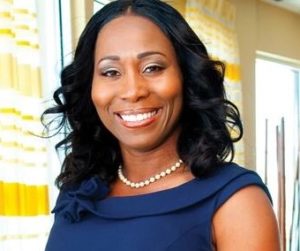 L. Renee Lowe, Harris County Attorney's Office
L. Renée Lowe is a Sr. Assistant County Attorney with Harris County Attorney Vince Ryan's Office. Renée has been a licensed practicing attorney for over 17 years. Currently, a health care and intellectual property and information law attorney representing the fourth largest public hospital system in the country, Renée provides legal advice and guidance on a full range of intellectual property matters and healthcare operational, transactional, litigation, compliance, and regulatory matters.
Before joining the Harris County Attorney's Office, Renée enjoyed success as a litigation attorney for the City of Houston defending the City and its employees in personal injury, wrongful death, and civil rights actions. A native of Louisiana, Renée attended the University of Louisiana at Monroe where she received a Bachelor of Business Administration in Business and Accounting. After her first year of college, Renée joined the U.S. Air Force Reserves where she received an Honorable Discharge at the rank of Staff Sergeant after serving six years.
Renée's professional career also includes a position as Adjunct Professor at the University of Texas Health Science Center where she teaches a health law course. Renée is also a member of the Houston Bar Association, American Bar Association, American Health Lawyers Association, Licensing Executives Society, and Houston Intellectual Property Law Association and serves on various committees within those organizations.
Renée received her Juris Doctor from Thurgood Marshall School of Law at Texas Southern University. She also has two Masters of Laws degrees – Health Law and Intellectual Property and Information Law – from the University of Houston Law Center. When not working, Renée enjoys spending time with her family, traveling, photography, and fitness.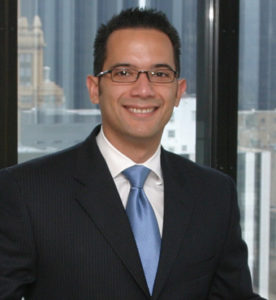 Yasser Madriz, Haynes and Boone
Yasser Madriz is a partner in the Business Litigation Section at Haynes and Boone, LLP. He concentrates his practice in complex high-stakes commercial litigation, covering a range of commercial issues, including business organization and complex transaction-based disputes, franchise-related controversies, energy litigation (oil, gas and power), contract disputes, and insurance and re-insurance coverage claims. Mr. Madriz has utilized his Latin American roots and fluency in Spanish to effectively represent Latin American clients in international and cross-border disputes.
Mr. Madriz is very active in the Houston legal community, including membership in the Houston Bar Association, Texas Young Lawyers Association, and the Houston Young Lawyers Association. His involvement with United Way earned him the designation of United Way Young Leader, and he was selected as a Leadership Council on Legal Diversity Fellow in 2012.  Mr. Madriz was also selected for inclusion in Texas Super Lawyers – Rising Stars Edition, Thomson Reuters, from 2009-2012.
Mr. Madriz graduated with honors from McMaster University and received his law degree from the University of Houston Law Center.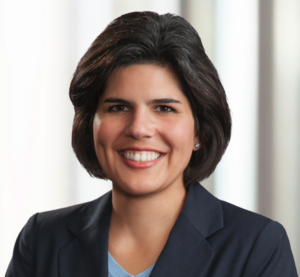 Audrey Momanaee, Gardere Wynne Sewell 
Audrey Momanaee is an experienced trial lawyer working with clients on their most important and complex disputes. Audrey's clients are in a variety of industries including the energy, oil and gas, construction, real estate, pipeline and chemical refining industries. Audrey's practice is generally in the state and federal courts of Texas as well as arbitrations both domestic and international. Audrey focuses on matters involving business disputes, commercial claims, catastrophic property and personal injury claims, construction defects and delays, and matters involving trade secrets, and patent and trademark infringement.
In addition to her courtroom experience, Audrey has counseled clients about allocating risk in agreements and is a regular speaker on the issue of contractual risk allocation and indemnities.
Audrey received her law degree from The University of Texas, and earned her Bachelor of Science, summa cum laude, from Texas A&M University.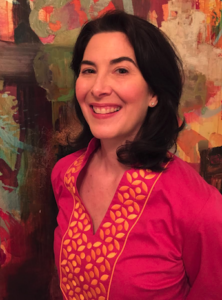 Carlotta Ramirez, The Museum of Fine Arts
Carlotta Ramirez is an attorney and administrator at The Museum of Fine Arts, Houston, specializing in legal compliance as well as the formulation and implementation of museum policy. Working in an area where the law and museum administration intersect, Ms. Ramirez has had the opportunity to work with other attorneys, professional artists, museum curators, archivists and registrars on an assortment of legal projects. Her daily work at the museum spans a variety of legal practice areas, including contracts, intellectual property, trusts and estates, and tax, to name a few. As a licensed attorney in her 16th year of practice (the last 9 with The Museum of Fine Arts, Houston), Ms. Ramirez also runs a legal internship program at the museum, which provides local law students the opportunity to learn various aspects of art law in an institutional setting.
Ms. Ramirez received her Bachelor of Arts from Wesleyan University, and law degree from the University of Houston Law Center.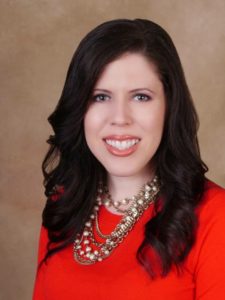 Jessica Rivera, Universal Weather & Aviation
Jessi Rivera is a Senior Corporate Attorney for Universal Weather and Aviation, Inc. At Universal, Jessi has many roles including supervising all of the legal work for the Latin America and Caribbean Region, managing Universal's intellectual property and advising on data security and privacy issues. Prior to joining Universal, Jessi worked at Haynes and Boone, LLP in the mergers and acquisitions practice group. Jessi's professional honors include being named as a Yellow Rose of Texas by Governor Rick Perry for her work on an election fraud case and being selected to the 2012-2013 State Bar of Texas Leadership Class.
Jessi obtained a Bachelors of Arts in Spanish and Politics from Messiah College and a Juris Doctor from Duke University. Jessi is fluent in English and Spanish and proficient in Portuguese. In her spare time, Jessi enjoys spending time with her three dogs and two cats and singing karaoke.
Bruce Ruzinsky, Jackson Walker
Bruce J. Ruzinsky is a partner at Jackson Walker LLP where he chairs the firm's bankruptcy section, heads the Houston office litigation section, and chairs the firm's diversity committee.  He focuses his practice primarily on representing financial institutions, corporations, and other business entities in workout/restructure efforts, chapter bankruptcy proceedings, and litigation. Mr. Ruzinsky has approximately 30 years experience in representing high profile creditors, creditors' committees, trustees, debtors, landlords, and/or asset purchasers in various industries and business environments, including energy, real estate, shipping, manufacturing, transportation, retail, entertainment, wholesale produce, heath care, and personal services.
As the chair of Jackson Walker's diversity committee, Mr. Ruzinsky has played an instrumental role in the firm's strong commitment to diversity, exemplified by the prestigious 2014 Thomas L. Sager Award for the South Region from the Minority Corporate Counsel Association. The award is presented each year to law firms that have demonstrated sustained commitment to improve the hiring, retention, and promotion of minority attorneys.
Mr. Ruzinsky graduated with honors from Duke University, and received his J.D. from Duke University School of Law.
Diversity Keynote Speaker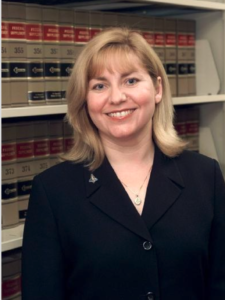 Donna Shafer, NASA Johnson Space Center
Donna is the Deputy Chief Counsel at the NASA Johnson Space Center (JSC). Donna earned a Doctorate of Jurisprudence (J.D.) degree from the University of Houston. She began her NASA career at JSC in 1989 as an Information Security Specialist, and joined the JSC Legal Office in 1997 where she has held progressively more responsible positions. Donna has experience in all legal practice areas, and served as the Assistant Chief Counsel for Procurement matters, Assistant Chief Counsel for International and Commercial matters, and the Assistant Chief Counsel for General Legal matters. Donna also served as the Legal Advisor to the Columbia Task Force and to the team who authored the Columbia Crew Survival Investigation Report (2008) Donna co-authored, with Amy Xenofos, JSC Lead for General Legal Matters, the Aero-medical Legal Operations chapter of Loss of Signal, Aeromedical Lessons Learned from the STS‐107 Columbia Space Shuttle Mishap. (May 2014).
Training Programs
Consulting & Coaching
Seminar Mailing List
Want to find out when registration opens for a seminar? Don't see your city listed? Sign up below to be added to our mailing list.
Our mission is to improve the legal profession by training lawyers who are better prepared for the real practice of law.

Better prepared, balanced, and happy lawyers are more successful and can affect positive change in the legal profession.