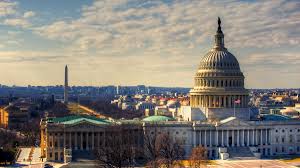 Friday, March 17, 2017
WilmerHale
1875 Pennsylvania Ave NW
Washington, DC 20006
SCHEDULE
8:30 AM
9:00 AM – 12:00 PM
12:00 PM – 1:30 PM
1:30 PM – 5:00 PM
5:30 PM – 7:30 PM
Breakfast & Registration
Career Conference
Networking Lunch & Interviewing Workshop
Career Conference Cont.
Diversity Reception & Scholarship Fundraiser
In this full-day conference, you will learn:
Operations and economics of law firms and organizations
How summer programs work, including the evaluation process
Practical tools on how to excel in your assignments and exceed expectations
How to maximize the opportunities presented in firm social events
How to stand out in interviews
How to create a career development plan, including identifying and building on your strengths
Effective methods and habits for developing your brand internally
How to build your professional brand within your firm, the legal profession, and your community
Client expectations and introduction to business development
How to develop a fulfilling and sustaining legal career
Networking Reception

Join us for appetizers and drinks, network with our law firm sponsors and other local attorneys and law students, and help us celebrate diversity and inclusion (yes, everyone is invited!) in the legal profession.
Admission is complimentary for all Conference attendees.  (See below for buying tickets to the diversity reception only.)
TUITION & REGISTRATION
Conference
Tuition – $ 450 (includes evening reception)
Register for the Conference here.  Click here for scholarship info.
Diversity Reception
Admission to the Reception is complimentary for all conference attendees.  If you are only interested in attending the evening Diversity Reception, you may purchase your ticket – here.
INSTRUCTOR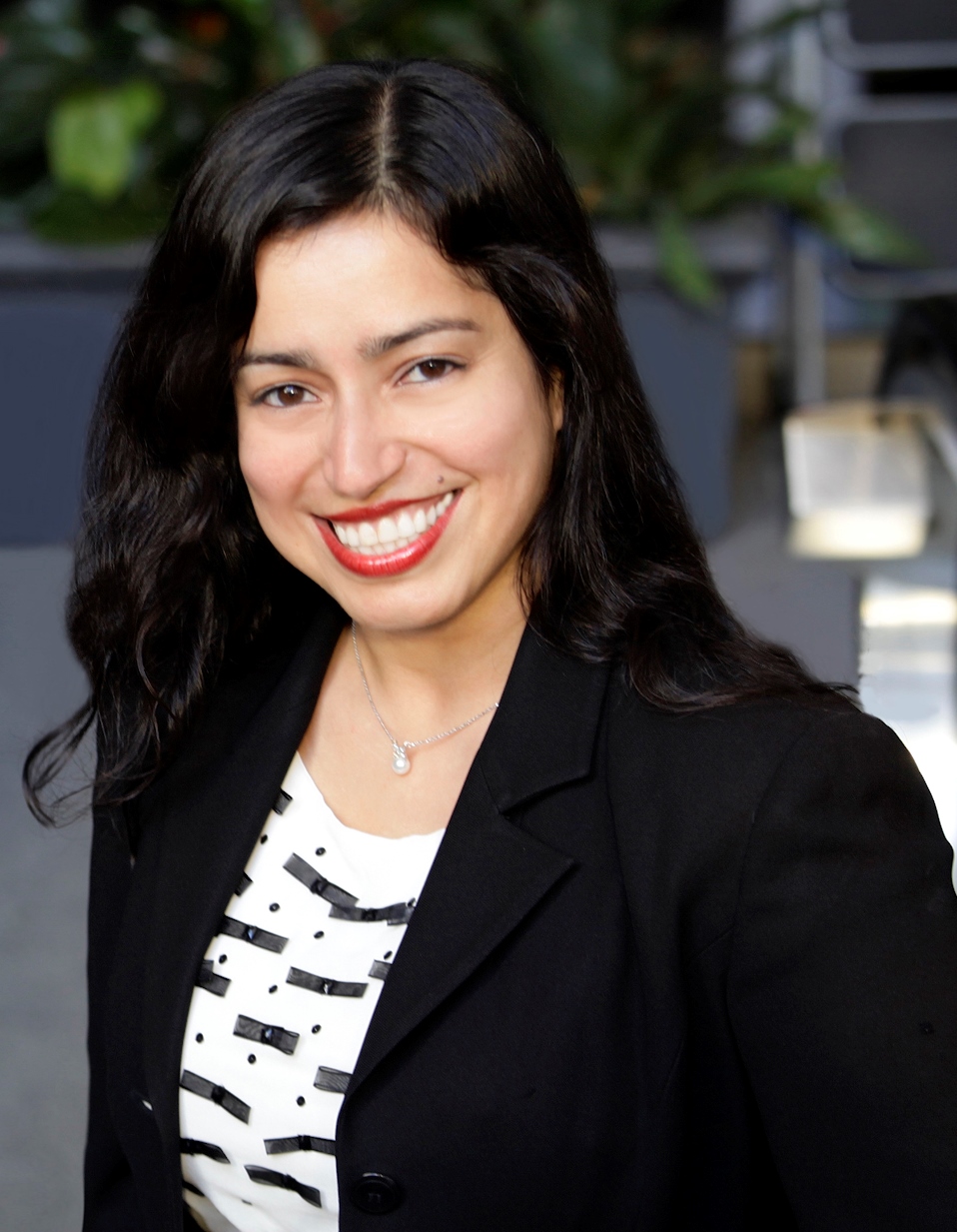 Niki Moore, PracticePro 
Niki Moore is the founder and CEO of PracticePro, and a lecturer at U.C. Berkeley School of Law. At PracticePro, she leads all aspects of the organization including product development, strategic partnerships, operations, and publications. Niki teaches transition-to-practice skills to law students and attorneys and speaks at law schools across the country. She also consults with law firms to strengthen training and diversity programs, including helping diverse and first-generation associates to succeed as attorneys. Niki developed a skills course – The Junior Attorney: Expectations, Responsibilities, and Realities – for Berkeley Law in 2011, which she has been co-teaching since.
Prior to founding PracticePro, she was an attorney for over six years at the global firm of Wilmer Cutler Pickering Hale & Dorr LLP. She focused her practice on intellectual property litigation and trade sanctions compliance. Niki has extensive experience representing companies and individuals in federal and state courts, and in all stages of litigation including trial. She was recognized by the Silicon Valley/San Jose Business Journal as one of the top "40 under 40″ professionals.
Niki is also the founder and former president of the Northern California Chapter of the Iranian American Bar Association. She received her B.S. in Biology, summa cum laude, from Texas Southern University, and J.D. from Berkeley Law. Before law school, Niki was a research assistant at M.D. Anderson Cancer Center and the Baylor College of Medicine Human Genome Sequencing Center.
SPEAKERS & CO-INSTRUCTORS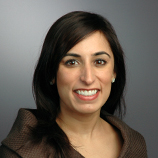 Madhu Chugh, WilmherHale
Madhu Chugh's practice focuses on governmental enforcement actions, congressional inquiries, internal investigations and high-stakes litigation, particularly in the healthcare, pharmaceuticals, defense and technology sectors.
Ms. Chugh has deep experience working on healthcare issues. She teaches Health Law & Policy as an adjunct professor at Georgetown University Law Center and is a scholar at the O'Neill Institute for National and Global Health Law at Georgetown. In 2009, at the invitation of the O'Neill Institute, Ms. Chugh published the article, "Executive Authority to Reform Health," which analyzed the scope of the President's constitutional and statutory power to enact healthcare reform.
During the 2004 presidential election, Ms. Chugh served as the Director of Health Care Policy for the Kerry-Edwards campaign. She was the Policy Director on Senator Jeanne Shaheen's 2002 campaign, and from 2001-2002, she worked on healthcare policy for Senator Edward Kennedy. During her time in the US Senate, she helped develop and pass the Health Care Safety Net Amendments, which increased funding for community health centers and the National Health Service Corps program, as well as created the Healthy Communities Access Program.
Ms. Chugh currently serves on the panelist of judges for the MacArthur Foundation's $100 million grant competition entitled "100&Change." Ms. Chugh received her J.D. from Yale Law School, an M.P.P. from Harvard University, John F. Kennedy School of Government, and a B.A. & B.J. from the University of Texas at Austin.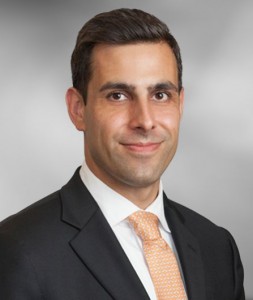 Erich Ferrari, Ferrari & Associates
As the Founder and Principal of Ferrari & Associates, P.C., Mr. Ferrari represents U.S. and foreign corporations, financial institutions, exporters, insurers, as well as private individuals in trade compliance, regulatory licensing matters, and federal investigations and prosecutions. He frequently represents clients before the United States Department of the Treasury's Office of Foreign Assets Control (OFAC), and in federal courts around the country. With over 12 years of experience in national security law, export controls, and U.S. economic sanctions, he counsels across industry sectors representing parties in a wide range of matters involving U.S. economic sanctions administered by OFAC.
Mr. Ferrari's representations before OFAC frequently involve investigations concerning violations of a variety of sanctions programs including the Iranian Transactions and Sanctions Regulations, the Cuban Assets Control Regulations, and the Ukraine-Related Sanctions Regulations. As part of these representations, he has worked to respond to OFAC administrative subpoenas, procure OFAC specific licenses to engage in transactions prohibited by OFAC, draft OFAC voluntary self-disclosures, develop and implement OFAC compliance programs for international import-export companies, and provide general counseling on OFAC related matters. Mr. Ferrari actively writes for publication on OFAC administered trade sanctions. In addition, he is often called upon by media outlets, such as CNN, The New York Times, The Washington Post, Forbes Magazine, and the Wall Street Journal to comment on U.S. economic sanctions issues. He is also the founder and Executive Editor of the U.S. economic sanctions blog and research site: www.sanctionlaw.com
Mr. Ferrari is a graduate of St. Mary's University School of Law and Purdue University.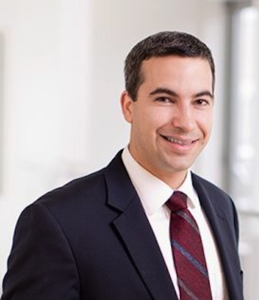 Brad Garcia, O'Melveny & Myers
Brad Garcia is a counsel in the Washington, DC office of O'Melveny & Myers. Brad focuses his practice on handling appeals and complex litigation matters. He has argued in multiple federal appellate courts, and has prepared briefs in state and federal appellate courts on a wide range of subjects. Brad has also served in a variety of capacities in trial-level cases, including overseeing and guiding discovery in advance of dispositive motions, opposing class certification, drafting motions before and during trial, and helping to ensure appellate issues are properly preserved during trial. Brad represents clients in a wide variety of matters, including criminal law, class actions, ERISA, federal jurisdiction, intellectual property, insurance, product defect and liability, and other complex litigation matters. Brad also maintains an active pro bono practice, focusing on criminal and immigration-related matters.
Prior to joining O'Melveny, Brad was a law clerk for Associate Justice Elena Kagan on the US Supreme Court, and the Honorable Thomas B. Griffith on the US Court of Appeals, DC Circuit.
Brad received his J.D., magna cum laude, from Harvard University, and a B.A. in International Studies and Economics from Johns Hopkins University.
Doris Gilliam, AARP
Doris Gilliam is Associate General Counsel at AARP as well as General Counsel for Cornerstone Peaceful Bible Baptist Church. In her position at AARP, Ms. Gilliam serves as the lead attorney for the State Group in the Office of General Counsel, providing the legal infrastructure for the largest business unit in the organization, including staff at headquarters and field offices in all 50 states, the District of Columbia, Puerto Rico and the U.S. Virgin Islands. The State Group handles issues ranging from intellectual property and advocacy to tax and membership.
As the General Counsel of Cornerstone Peaceful Bible Baptist Church, Ms. Gilliam advises and provides legal guidance to organization management in a wide range of legal areas such as litigation, intellectual property, commercial contract issues, human resources and real estate matters.
Ms. Gilliam was named to the Minority Corporate Counsel Association's 2015 List of Rising Star Attorneys, and AARP received the 2014 In-House Innovators Award based on the State Group's achievements from the WMACCA Chapter of the Association of Corporate Counsel. Ms. Gilliam received her J.D. from The George Washington University Law School and holds a B.A. from Howard University.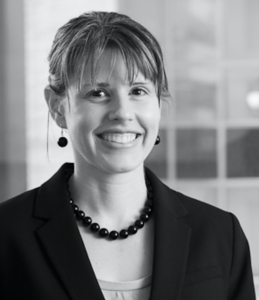 Jeannine Gómez, Legal Aid Society of the District of Columbia
Jeannine Gómez is a Senior Staff Attorney in the Domestic Violence/Family Law Unit. Jeannine represents survivors of domestic violence in civil protection order, custody, and child support matters. Jeannine is fluent in Spanish and French.
Prior to joining Legal Aid in June 2011, Jeannine worked as a staff attorney at Ayuda, where she represented immigrant survivors of domestic violence in civil protection order and related family law and immigration cases. Prior to that, Jeannine served as a law clerk in the Family Court of the District of Columbia Superior Court for Judge J. Michael Ryan, on the domestic relations and juvenile calendars, and for Magistrate Judges Mary Grace Rook and Janet Albert, on abuse and neglect calendars.
Jeannine received her B.A. in 1997, summa cum laude, in Spanish from the Florida State University, where she received the Dorothy Hoffman Award for Most Outstanding Student in Spanish and was elected to Phi Kappa Phi and Sigma Delta Pi (National Spanish Honor Society). She received her J.D. in 2007, magna cum laude, from the University of the District of Columbia, David A. Clarke School of Law, previously the Antioch School of Law. In law school, Jeannine served as Senior Editor of the UDC Law Review and received two merit scholarships, including a Justice Ruth Bader Ginsburg Scholarship. Upon graduation, she was recognized with the Dean's Fellow Award (top 10% of graduating class) and a Clinical Legal Education Association Outstanding Student Award.
Prior to law school, Jeannine worked in Florida as a social worker with children in adoptive and foster care. She has also worked as a Spanish, French, and English (as a second language) teacher.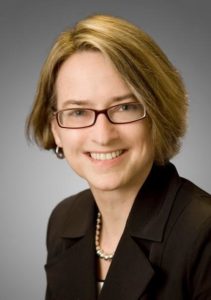 Karol Kepchar, Akin Gump Strauss Hauer & Feld
Karol A. Kepchar is a partner in the Washington DC office of Akin Gump. Karol's practice centers on trademark, copyright, Internet, unfair competition and anticounterfeiting law. Her experience includes litigation, licensing, and intellectual property strategy in corporate restructuring and acquisitions.
Ms. Kepchar assists clients in implementing an efficient, cost-effective, process-based approach to managing and leveraging intellectual property assets through litigation and licensing programs. She advises clients on a wide variety of issues, including licenses and other strategic agreements, trademark, copyright and domain name litigation in federal courts, Trademark Trial and Appeal Board (TTAB) proceedings, ICANN UDRP arbitration procedures and cybersecurity, privacy and data security issues.
Ms. Kepchar is currently Chairperson of the firm's diversity committee, and is currently Co-Chair of the Washington, D.C. office's Diversity Committee. She is active in the firm's pro bono practice and received a "Pro Bono Challenge" award in 2009, 2010 and 2011 in recognition of her work on pro bono matters.
Ms. Kepchar graduated with honors from Temple University School of Law and received her bachelor's degree from Bryn Mawr College.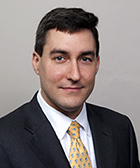 Michael Labriola, Wilson Sonsini Goodrich & Rosati
Michael Labriola is a partner working out of Wilson Sonsini Goodrich & Rosati's Washington, D.C., and New York City offices, where he counsels public and private technology and emerging growth companies through all stages of their growth. Michael also frequently represents investment banks, venture capital funds, and private equity firms in a broad range of investment transactions.
Michael's practice focuses on corporate and securities law, including general corporate representation, public offerings, venture capital financings, and mergers and acquisitions. He has assisted clients with matters ranging from formation and early-stage venture financing to listings of publicly traded securities on U.S. and foreign exchanges. He also has considerable experience in counseling publicly held companies on disclosure matters, SEC compliance, NASDAQ and NYSE listing matters, and other securities laws issues.
Prior to law school, Michael was a senior auditor with Arthur Andersen LLP's Chesapeake-region growth, services, and products assurance practice and later with Ernst & Young LLP's assurance and business advisory division. While at Arthur Andersen and Ernst & Young, Michael audited public, private, and not-for-profit entities in several sectors, including telecommunications and technology. He is a certified public accountant in the Commonwealth of Virginia.
Michael received his J.D. from the University of Virginia, and holds a B.S. from the University of Virginia, McIntire School of Commerce.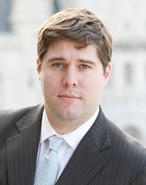 Steve McBrady, Crowell & Moring
Steve McBrady is a partner in the Washington, D.C. office of Crowell & Moring and a member of the Steering Committee for the firm's nationally recognized Government Contracts Group. In 2013-2016, Steve was selected as a Washington, D.C. Super Lawyers "Rising Star".
Steve has extensive first-chair experience litigating cases before the Armed Services Board of Contract Appeals (ASBCA), the U.S. Court of Federal Claims, and state and federal courts around the country. He also has in-depth experience in all forms of alternative dispute resolution (ADR), and is frequently called upon to resolve sensitive matters via confidential arbitration or mediation.
In addition to his litigation practice, Steve serves as a strategic advisor to in-house counsel and company executives on high-stakes and "bet the company" matters. To that end, clients in the defense, health care, and technology sectors regularly seek his advice on a wide range of issues, including complex internal investigations, due diligence in support of M&A transactions, ethics and compliance counseling, DCAA audits, and cost allowability issues under the FAR cost principles and the Cost Accounting Standard. Steve frequently speaks at government and industry events around the country, and his legal commentary has been featured on the Washington Business Journal, Bloomberg, Law360, Compliance Week, and Thomson Reuters, among others. He is also on the Editorial Advisory Board of Law360 Aerospace and Defense.
Steve is active in the community, having been recognized as a member of the Capital Pro Bono Honor Roll. He received his B.A., from Cornell University, and his J.D. with from The George Washington University Law School.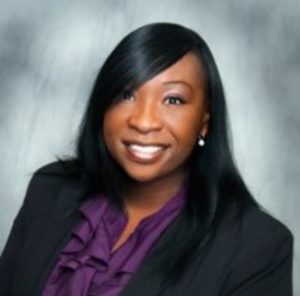 Funmi E. Olorunnipa, U.S. Department of Justice
Ms. Funmi E. Olorunnipa is Counsel for Policy in the Office of the Assistant Attorney General, U.S. Department of Justice, Civil Division. In that role, she coordinates review of legislative and regulatory proposals that may affect the Civil Division's cases. She previously served the Obama Administration as an Ethics Counsel at the White House Counsel's Office, where she provided guidance to Presidential appointees on government ethics, political activity, compliance and public-private partnerships. Ms. Olorunnipa also served as an Attorney Advisor at the Administrative Conference of the United States, where she focused on a variety of administrative law and government administration and management matters. Ms. Olorunnipa began her legal career in the private sector as an associate with the law firm of Manatt Phelps & Phillips LLP where she practiced complex civil litigation, government investigations and white collar crime defense before both federal and state courts. Ms. Olorunnipa graduated from the University of California, Berkeley, School of Law (Boalt Hall) and holds a Masters in Public Administration from Harvard University's John F. Kennedy School of Government. Ms. Olorunnipa graduated with honors from the University of Florida, where she received a Bachelors in Political Science and a Bachelors in Public Relations and was inducted into the University of Florida Hall of Fame.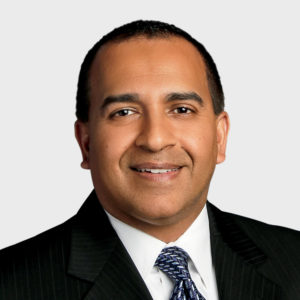 Nimesh M. Patel, WilmerHale
Nimesh Patel is the firm's Director of Diversity and Inclusion. He works with the firm's management and diversity committees to develop and execute the diversity and inclusion strategy. He also aids in the recruitment, mentoring and career development of diverse attorneys at the firm, and in the creation of diversity-related programs. With stints in both the federal government and private practice, Mr. Patel has about 20 years of experience advancing diversity and inclusion across a range of industries.
Before joining the firm, Mr. Patel served for nearly five years as Executive Director, Office of Diversity and Inclusion at the United States Department of Homeland Security (DHS). In this capacity, he led diversity and inclusion for a workforce of more than 230,000 employees around the world. He created and implemented the Department's first Diversity and Inclusion Strategic Plan, which is still in use today. He also developed and led DHS's recruiting initiatives, incorporated diversity and inclusion in workforce and leader development, and engaged with senior leaders to enhance commitment and drive results.
Mr. Patel also spent six-and-a-half years in private practice at Am Law 100 firms where he was a member of the labor and employment practice with a specialty in corporate diversity counseling. His experience includes performing diversity risk assessments, developing diversity strategy and action plans and advising Fortune 500 companies and government agencies on their diversity and inclusion efforts. He began his legal career at the United States Department of Justice through the Attorney General's Honors Program.
Mr. Patel serves on the Board of Directors for Asian Americans Advancing Justice (AAJC) and is a former President of the National Asian Pacific American Bar Association. He is also a former member of the American Bar Association Center for Racial and Ethnic Diversity and a former Vice Chair of the District of Columbia Commission on Human Rights.
Mr. Patel received his J.D. from The Ohio State University College of Law, an M.B.A. from The University of Chicago Booth School of Business, and a B.A. from Michigan State University.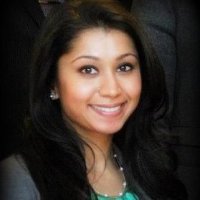 Shiwali Patel, U.S. Department of Education
Shiwali Patel is an attorney with the U.S. Department of Education, Office for Civil Rights, where she works on civil rights policy and legal guidance interpreting Title IX. Previously, she was an Administrative Judge and attorney advisor at the U.S. Department of Energy, Office of Hearings and Appeals (OHA), a Special Assistant United States Attorney in the District of Columbia in the Sex Offense and Domestic Violence Unit, and a law clerk to the Honorable Laura A. Cordero at the Superior Court for the District of Columbia.
In engaging with the community, Shiwali previously served as the Board President of the Asian/Pacific Islander Domestic Violence Resource Project, Vice President of Community Affairs of the Asian Pacific American Bar Association of the Greater Washington, D.C. Area (APABA-DC), and Director of the APABA-DC Educational Fund's Board. Last year, she was a fellow with the New Leaders Council and participated in the D.C. Bar's John Payton Leadership Academy. She also received the 9th Annual Distinguished Alumni Award from the Asian Pacific American Law Students Association at Washington College of Law and Special Recognition from the Maryland Network Against Domestic Violence in 2014.
Shiwali graduated with honors from American University Washington College of Law in 2010. Prior to attending law school, Shiwali worked as a community educator for the District of Columbia Rape Crisis Center. She received her bachelor's degree with honors in international relations with a minor in women's studies from Boston University.
Training Programs
Consulting & Coaching
Seminar Mailing List
Want to find out when registration opens for a seminar? Don't see your city listed? Sign up below to be added to our mailing list.
Our mission is to improve the legal profession by training lawyers who are better prepared for the real practice of law.

Better prepared, balanced, and happy lawyers are more successful and can affect positive change in the legal profession.