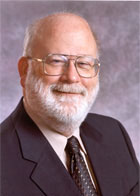 Professor Robert Berring, Jr., UC Berkeley School of Law
Professor, dean, librarian, scholar, and mentor to countless students, Robert Berring, Jr. is a noted and beloved figure in law.  He has been a professor at the UC Berkeley School of Law (Berkeley Law) for over three decades and served as the law school's interim dean from January 2003 to June 2004.  Professor Berring has taught a number of graduate and undergraduate courses, including contracts, advanced legal research, courses covering Chinese law, and seminars about law and cognitive studies.  He was awarded UC Berkeley's Distinguished Teaching Award, and he has been named to the Walter Perry Johnson Chair.
Professor Berring is also a pioneer in the profession of law librarianship.  He served as the director of the Berkeley Law library for 23 years, and is the former dean of the School of Library and Information Studies.  He has authored several groundbreaking texts on legal research – including Finding the Law and Legal Research Survival Manual – and is the creator of the award-winning video series Legal Research for the 21st Century. Professor Berring was named the author of the most influential work on the profession of law librarianship in fifty years (1957 to 2006), by the Academic Law Libraries section of the American Association of Law Libraries.
Professor Berring has an unparalleled dedication to mentoring and inspiring students.  From those enrolled in his courses, to those seeking him out for advice by email or in school hallways, he always takes time to listen and guide his students to pursue their dreams.  For years, Professor Berring has also written an advice column under the pseudonym "Uncle Zeb."  Claiming to be an "ectoplasmic entity, "Uncle Zeb" has helped thousands of Berkeley Law students.  The law school's cafe was named after Uncle Zeb by popular vote.
Professor Berring received his B.A. from Harvard University and his J.D. and M.L.S. from the University of California at Berkeley. He lives in Berkeley, California with his wife and enjoys spending time with his two children and granddaughter.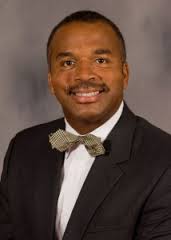 Professor Bryan Fair, The University of Alabama School of Law
After earning his undergraduate degree from Duke and law degree from UCLA, Professor Fair worked as an associate with Bryan, Cave, McPheeters & McRoberts in Los Angeles.  In 1987, he joined the UCLA law faculty as a Lecturer and co-directed its Academic Support Program.  He served as a commissioner of the California State Bar Commission on Minority Access to the Legal Profession and as a Public Counsel legal services volunteer.
Professor Fair joined the Alabama law faculty in 1991, and was named the Thomas E. Skinner Professor of Law in 2000.  He is an eleven-time member of the law school commencement hooding team (selected by students), and has twice been named the law school's outstanding faculty member (selected by students).  He has also received the University's Outstanding Commitment to Teaching Award given each year by the National Alumni Association.  Professor Fair has served as the faculty advisor to the Jessup International Moot Court Team, Black Law Students Association, Outlaw, Law Democrats, American Constitution Society, and other student groups. Professor Fair has also taught law courses at Seattle University, the University of Tennessee, the University of Fribourg, Switzerland, and The Australian National University.
Professor Fair has held several administrative posts at the Law School and the University.  At the Law School, from 1997 to 2010, he directed the University of Fribourg/UA Law cooperative exchange (the Swiss Program).  He served as the Director of Diversity and International Programs in 2007 and 2011 and 2012, and Associate Dean for Special Programs from 2008-2010, supervising international, diversity, and public interest programs.  He also served as an assistant vice president for Academic Affairs at the University from 1994 to 1997.
Professor Fair is the author of Notes of a Racial Caste Baby:  Colorblindness and the End of Affirmative Action (NYU Press 1997).  Professor Fair=s research agenda remains focused on equality theory under the Fourteenth Amendment, with the central theme that equal protection jurisprudence has lost its anticaste moorings, rendering it largely obsolete to address significant forms of American caste.
He is a member of the American Law Institute and has served on ABA, AALS, and LSAC committees.  He has served on numerous boards and currently serves on the Board of Directors of the Southern Poverty Law Center.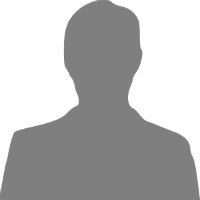 James M. Kahn
James Kahn has nearly twenty years experience in entrepreneurship and developing startups into mature, successful, and profitable organizations.  Beyond his fluency in dozens of compiled and interpreted programming and scripting languages along with their computer theoretic and mathematical underpinnings and related platforms, Mr. Kahn has a profound knowledge and understanding of computing, software engineering, algorithms, business, and financial engineering theory and practice.
Serving throughout his career as Founder, President, CEO and CTO of numerous endeavors, he has pioneered technology-based businesses, created innovative algorithms, and provided in-depth technical and financial solutions.  Mr. Kahn has extensive experience in the conception, design, development and production of technical arms of companies in various industries.
Training Programs
Consulting & Coaching
Seminar Mailing List
Want to find out when registration opens for a seminar? Don't see your city listed? Sign up below to be added to our mailing list.
Our mission is to improve the legal profession by training lawyers who are better prepared for the real practice of law.

Better prepared, balanced, and happy lawyers are more successful and can affect positive change in the legal profession.