Celebrating Diversity – Meet the Texas Diversity Scholars
For a printable PDF version of this article, click here.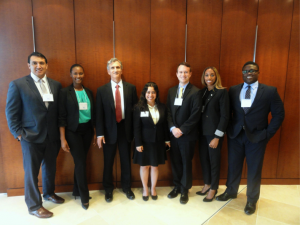 The PracticePro Diversity Scholarship Program is an all-inclusive training and coaching program, designed to train practice-ready diverse new attorneys. First-year law students who are accepted into the Program attend a number of training seminars to learn substantive and soft skills and competencies required of attorneys in their early years of practice. The Program also provides the Diversity Scholars with career coaching to help them successfully transition into their professional careers.
Our Texas Scholars (Class of 2017) represent diversity in all traditional and evolving definitions of the word – race, ethnicity, gender, age, sexual orientation, veteran status, physical abilities, and socio-economic status. From serving in the United States Army and Navy, to working with homeless and at-risk youth, to leading community and school organizations, they have already set examples of true leadership and service. Finally, we asked the Scholars to tell us a bit about what diversity means to them. And, their responses (below) made us realize that the future of the legal profession is in competent hands!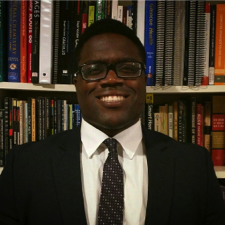 Royce Egeolu
Royce Egeolu finished his first year of law school at the University of Houston Law Center and will start as a 2L at the University of Minnesota Law School this fall. He is heavily involved in the Black Law Students Association, Business Law Association, Student Bar Association, and Leadership Council as a Legal Diversity Mentoring Program Participant. Royce graduated from Dartmouth College with a B.A. in English, where he was a member of both the football and track teams. Additionally, he participated in the Men of Color Alliance and the Dartmouth Black Legal Association. He has also been active in the community by serving homeless youth, teaching life skills to African-American freshmen, and helping women who struggled with substance abuse, homelessness, and mental health issues. Royce hopes to use the opportunities made available to him by his PracticePro diversity scholarship to learn both about career planning and promote social change. Royce believes diversity is the ability to celebrate differences, voice one's opinions respectfully, and find commonalities among peers who may see things differently.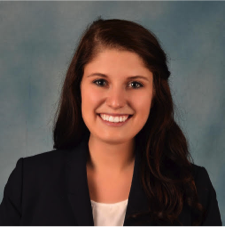 Kirsten Johansson
Kirsten Johansson is a rising 2L at the University of Texas School of Law. In her first year of law school, Kirsten served as a member of the Student Recruitment and Orientation Committee. Additionally, she participated in the Chicano/Hispanic Law Students' Association, the Women's Law Caucus, and the Environmental Law Society, for which she is the incoming Vice President. Kirsten graduated from Southern Methodist University, cum laude, with a B.A. in Public Policy and Environmental Studies. Kirsten defines diversity as an individual's unique experiences and believes that diversity is important because it enables people to look at problems and find solutions in unique ways. Kirsten is interested in litigation and hopes to use the valuable training provided by her PracticePro diversity scholarship to help her navigate her legal career and become a successful attorney.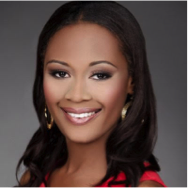 Taneska Jones
Taneska Jones, a rising 2L at the University of Houston Law Center, is an active member of the Black Law Students Association, serving as their Community Service Chair. She has interned for the Honorable Frances H. Stacy of the U.S. Southern District of Texas. Taneska graduated, magna cum laude, with a B.S. in Business Administration from the University of Texas at Dallas. While at the University of Texas,  she coordinated service projects for the Honors Program students through the Naveen Jindal School of Management, and participated in the Bill Archer Fellowship Program, for which she currently serves as a member of its alumni association. Taneska is an advocate for diversity in the legal arena and is pleased to see the myriad of initiatives supporting diverse and underrepresented groups. She believes it is important for law firms and organizations to create an inclusive and welcoming environment for diverse attorneys. Taneska aims to use her PracticePro training to learn more about transitioning from a law student to a successful practicing attorney.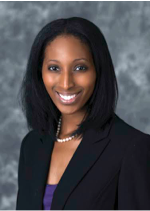 Macy Jones-Smith
Macy Jones-Smith is a rising 2L at Texas A&M University School of Law. Currently, she is a member of the Texas A&M Law Review and the Black Law Student Association. She received her B.A. in Philosophy from Emory University, where she was an active member of the Alpha Kappa Alpha Sorority, serving as her chapter's Vice President, Membership Intake Chair, and Alumni Relations Chair. Macy values community service and has worked for several non-profit organizations that provide vital resources and services to at-risk youth. She continues to serve in the community as a Texas A&M Public Interest Law Fellow. Macy hopes to use the PracticePro diversity scholarship to promote diversity within the legal profession, serve the legal needs of an increasingly diverse society, and inspire minority women to pursue legal careers.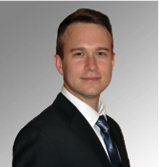 Drew Neumann
Drew Neumann is a rising 2L at South Texas College of Law where he is a member of the South Texas Law Review, the Phi Delta Phi International Legal Honor Society, and the Aggie Law Students Association. Drew received his B.A. in Political Science from Texas A&M University where he was a member of the Pre-Law Society and GLBT Aggies. To Drew, diversity means seeing individuals as unique with their own personal stories and challenges, and valuing the particular skill sets and contributions they can bring to the table. With his PracticePro diversity scholarship training, Drew hopes to strengthen his networking skills, become a successful diverse attorney, and help startup companies succeed.
Baltazar Salazar
Baltazar Salazar is a rising 2L at the Texas Southern University-Thurgood Marshall School of Law. Baltazar has served as a Sergeant in the United States Army during Operation Iraqi Freedom, led a squad of eleven men through multiple combat engagements, and earned an Army Commendation Medal with Valor for leading a fire team of three men into battle. Baltazar graduated, magna cum laude, with a Bachelor of Applied Arts and Science in Legal Studies from The University of Texas at Brownsville, and has since gathered years of experience as a paralegal. To Baltazar diversity is the intrinsic trait that makes a person unique as an individual. He believes that diversity matters in both business and personal relationships, allowing the sharing of ideas and diversity of thinking while learning to appreciate everyone's uniqueness at the same time. Baltazar aims to use his PracticePro training to learn skills above those taught in law school.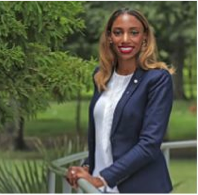 Sekeia Wyatt
Sekeia Wyatt is a rising 2L at the Texas Southern University-Thurgood Marshall School of Law, where she is an active member of the Women's Law Association and Outlaw. She also remains active in the community by volunteering at The Children's Museum of Houston. Sekeia received a B.S. in Political Science at the University of St. Thomas. Before law school, Sekeia was an Aviation Logistics Specialist in the United States Navy. As such, she not only earned her Enlisted Aviation Warfare Specialist Wings, but was also responsible for purchasing and receiving $1.2 million of aviation materials and monitoring $5 million worth of inventory and hazardous materials. Additionally, she worked as a National Service Officer and a Benefits Advocate for the congressionally chartered non-profit Paralyzed Veterans of America. To Sekeia, diversity means finding equality in division and the acknowledgment that everyone deserves to be treated with fairness and dignity. With her PracticePro diversity scholarship training, Sekeia hopes to learn skills that will help her transition into the legal profession and secure a position in the areas of commercial litigation or bankruptcy.
The PracticePro team and the Texas Diversity Scholars thank our scholarship partners and sponsors.
Training Programs
Consulting & Coaching
Seminar Mailing List
Want to find out when registration opens for a seminar? Don't see your city listed? Sign up below to be added to our mailing list.
Our mission is to improve the legal profession by training lawyers who are better prepared for the real practice of law.

Better prepared, balanced, and happy lawyers are more successful and can affect positive change in the legal profession.