Friday, June 10, 2016
Barnes and Thornburg LLP, One North Wacker Drive, Suite 4400, Chicago, IL 60606
SCHEDULE
8:30 am                               Breakfast & Registration
9 am – 12 pm                     Super Summer
1:30 pm – 5:00 pm           Career Management
6 pm – 8 pm                       Networking Reception
Super Summer 

This seminar helps law students and summer associates prepare for and excel at their summer clerkships. Topics include:
Operations and economics of law firms and organizations
How summer programs work, including the evaluation process
How to excel in your assignments and practical tools on how to exceed expectations
How to maximize the opportunities presented in firm social events
Career Management 

Learning to proactively plan and take responsibility for managing your career is crucial to succeeding as an attorney in any sector. Topics include:
Creating a career development plan, including identifying and building on your strengths
Effective methods and habits for developing your brand internally
Becoming a leader within your firm, the legal profession, and your community
Client expectations and introduction to business development
Developing the mindset and skills to find fulfillment in the legal profession
Launch Party & Networking Reception  

Celebrate diversity and support our scholarship programs for law students and new graduates.  Join us for appetizers, drinks, a chance to win raffle prizes, and to hear our inspiring diversity speakers.  Admission is complimentary for all Conference attendees, law students, and attorneys.  (See below on how to RSVP for the reception only.)
TUITION & PRICING
Conference
Tuition – $ 600 (includes evening reception)
Early-bird registration (before February 1, 2016) – $ 450
Register for the Conference here.  Click here for scholarship info.
Diversity Reception
Admission to the is complimentary for all conference attendees.  If you are only interested in attending the evening Diversity Reception, you may buy your ticket HERE.
INSTRUCTOR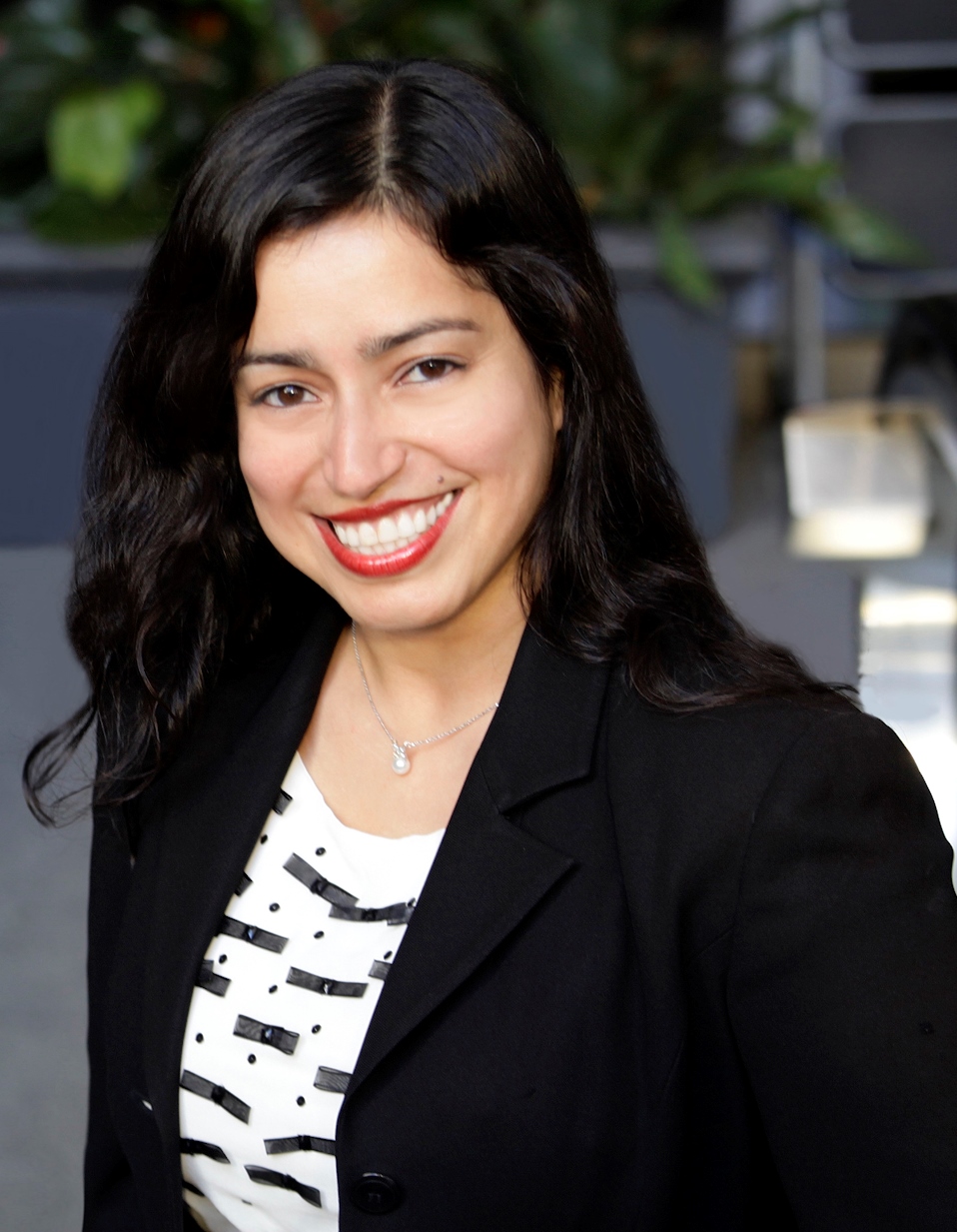 Niki Moore, PracticePro 
Niki Moore is the founder and CEO of PracticePro, and a lecturer at U.C. Berkeley School of Law. At PracticePro, she leads all aspects of the organization including product development, strategic partnerships, operations, and publications. Niki teaches transition-to-practice skills to law students and attorneys and speaks at law schools across the country. She also consults with law firms to strengthen training and diversity programs, including helping diverse and first-generation associates to succeed as attorneys. Niki developed a skills course – The Junior Attorney: Expectations, Responsibilities, and Realities – for Berkeley Law in 2011, which she has been co-teaching since.
Prior to founding PracticePro, she was an attorney for over six years at the global firm of Wilmer Cutler Pickering Hale & Dorr LLP. She focused her practice on intellectual property litigation and trade sanctions compliance. Niki has extensive experience representing companies and individuals in federal and state courts, and in all stages of litigation including trial. She was recognized by the Silicon Valley/San Jose Business Journal as one of the top "40 under 40″ professionals.
Niki is also the founder and former president of the Northern California Chapter of the Iranian American Bar Association. She received her B.S. in Biology, summa cum laude, from Texas Southern University, and J.D. from Berkeley Law. Before law school, Niki was a research assistant at M.D. Anderson Cancer Center and the Baylor College of Medicine Human Genome Sequencing Center.
SPEAKERS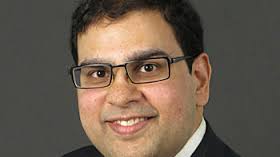 Imron Aly, Schiff Hardin
Imron T. Aly is the co-leader of Schiff Hardin's Intellectual Property Group and the co-chair of the firm's Pharmaceuticals and Biologics Patent Litigation Team. He focuses his practice in patent infringement and trade secret misappropriation litigation, and has litigated patent infringement and trade secret matters for pharmaceuticals, medical implants and devices, DNA arrays, mechanical production assemblies, computer business methods and financial trading systems.
Imron spends a great deal of time representing clients in pro bono matters, and has represented indigent clients in trademark and copyright, contract dispute, landlord-tenant, prisoner rights and elder abuse matters. His civic and charitable work extends to The Chicago Committee, where he is a board member, and to the Metropolitan Tenants Organization, where he is a former board member. Imron has also taught patent litigation at the University of Michigan as a guest lecturer.
Imron received his J.D. from Georgetown University Law Center, graduating magna cum laude and Order of the Coif. He earned his B.S.E in Biomedical Engineering from Duke University, where he graduated cum laude. Following law school, Imron was a clerk with the Missouri Supreme Court.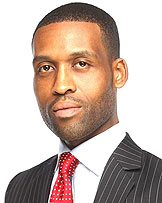 Lindsey D.G. Dates, Barnes & Thornburg
Lindsey D. G. Dates is a partner in Barnes & Thornburg LLP's Chicago office and a member of the firm's Litigation Department. Mr. Dates represents U.S. clients in high-stakes litigation matters in forums across the country. Mr. Dates also represents global clients in U.S. courts and has significant experience representing companies that conduct business in China, Hong Kong, and Taiwan. Mr. Dates' vast commercial litigation experience includes breach of contract, class action, labor and employment, product liability, business tort, intellectual property, antitrust, commercial real estate, and commercial bankruptcy litigation matters.
The National Law Journal has named Mr. Dates to its exclusive list of Chicago Rising Stars. Mr. Dates has also been named to the Chicago Daily Law Bulletin/Chicago Lawyer's prestigious 40 Under 40 list.
Active in the community, Mr. Dates created, and currently serves as the Chair of, the Don Hubert Scholars Program, a program featured in a Chicago Lawyer Magazine cover story, and the Director of Community Outreach for the Mentor Teacher Brother Center located in Chicago's Roseland community. Mr. Dates has also served on the Board of Directors for the University of Illinois College of Law Alumni Association, as a Co-Chair of the Cabrini Green Legal Aid Young Professionals Board, and as an Associate Board Member of the Chicago Committee On Minorities In Large Law Firms.
Mr. Dates earned his J.D., with honors, from the University of Illinois College of Law, where he was a Lincoln Scholar and a recipient of the Rickert Award for Excellence in Public Service. Prior to law school, Mr. Dates enrolled at the University of Illinois at Urbana-Champaign at the age of 16; earned two Bachelor Degrees as a triple major student (Rhetoric (Technical Writing), Speech Communications, and Political Science); and received multiple honors, including induction into the University of Illinois Senior 100 Honorary.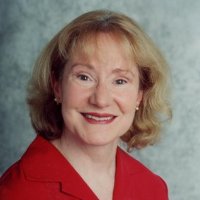 Pat King, Swedish Covenant Hospital
Pat King is the Vice President – Legal Affairs and General Counsel for Swedish Covenant Hospital, a community teaching hospital on the northwest side of Chicago.  Prior to joining Swedish, Pat was the Vice President, Legal Affairs and General Counsel for Rockford Health System, an integrated delivery system in northern Illinois; Associate General Counsel for Northwestern Memorial Hospital, an academic medical center in Chicago; and an associate in the Chicago office of Wood Lucksinger & Epstein.
Pat also is the principal of Digital Age Healthcare LLC, a web publishing venture which operates websites devoted to health information technology and consumer access to health care.
Pat is a member of the Health Information and Technology (HIT) Practice Group and the In-House Counsel Practice Group of the American Health Lawyers Association (AHLA), and is a past Vice Chair of the HIT Practice Group.  She is also a member of the Illinois Association of Healthcare Attorneys, and participates on the Legal Task Force of the Health Information Management and Systems Society (HIMSS).
Pat is a graduate of the University of Wisconsin-Madison, University of Wisconsin Law School, and University of Chicago Booth School of Business.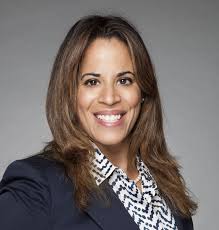 Jennifer Reddien, The Chicago Committee
Jennifer Reddien is the Executive Director of The Chicago Committee, a member-based non-profit organization that seeks racial and ethnic diversity in the legal profession through sustainable institutional change at law firms and corporate legal departments.  As the Executive Director, Ms. Reddien oversees the day to day operations of The Chicago Committee and its programming.
Prior to joining The Chicago Committee, Ms. Reddien spent ten years as a practicing attorney. She specialized in litigation and was a partner at SmithAmundsen, LLC and later at O'Hagan LLC.
Ms. Reddien has spent much of her educational and legal career pursing diversity and inclusion issues.  While an associate at SmithAmundsen, LLC, she served as a Co-Chair of the Diversity Task Force. The Diversity Task Force was formed to address diversity and inclusion within the law firm community and Ms. Reddien helped re-engineer and execute its mission and objectives.
Ms. Reddien is an active member of minority organizations and was named as an Illinois Rising Star in 2009, 2010, 2011, 2012, 2013 and 2014 by Super Lawyers, a peer review magazine.
Ms. Reddien received a Bachelor of Arts from Duke University and a Juris Doctor from the University of Michigan Law School.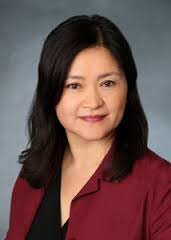 Jacqueline Vidmar, Rooney Rippie & Ratnaswamy
Jacqueline Vidmar is a partner with Rooney Rippie & Ratnaswamy LLP, and a member of the firm's environmental and natural resources, health and safety, and energy practice areas.  Ms. Vidmar represents companies in a wide variety of industries, including manufacturing, gas, electric, transportation (rail and pipeline), and real estate.
Ms. Vidmar has been recognized by Chambers USA as one of the top environmental attorneys in the state of Illinois.  She is also rated as "AV Preeminient" by Martindale-Hubbell's peer review, reflecting the highest peer recognition for ethical standards and legal ability, and has been named an Illinois Super Lawyer (Environmental), an Illinois Leading Lawyer (Environmental, Energy), and one of the Best Lawyers in America (Environmental).  Lawdragon Magazine named Ms. Vidmar to its "New Stars, New Worlds" list of 500 lawyers "carving the path to the new heights of the legal profession."
Ms. Vidmar is an active proponent of diversity and inclusiveness in the legal profession. She is the former chair and a current board member of the Chicago Committee on Minorities in Large Law Firms.  She is a former board member of the Asian American Bar Association of Greater Chicago.
Ms. Vidmar received her J.D. from Northwestern University School of Law in 1988.  She received her B.A. from the University of Pennsylvania in 1985.  She also trained at the Pushkin State Russian Language Institute in Moscow in 1984.
Thanks to our diversity scholarship sponsors!
Training Programs
Consulting & Coaching
Seminar Mailing List
Want to find out when registration opens for a seminar? Don't see your city listed? Sign up below to be added to our mailing list.
Our mission is to improve the legal profession by training lawyers who are better prepared for the real practice of law.

Better prepared, balanced, and happy lawyers are more successful and can affect positive change in the legal profession.