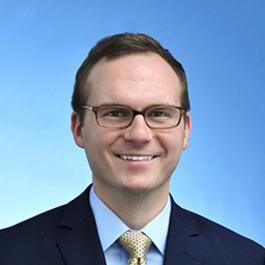 Alexander Bandza, Jenner & Block LLP
Alexander Bandza is an associate attorney in Jenner & Block LLP's Chicago office and a member of the firm's Environmental and Workplace Health and Safety Law Practice. He has a broad-based environmental litigation and counseling practice assisting clients in the automotive, chemical, defense, energy, manufacturing, and real estate sectors, among others. He also serves on Jenner's Hiring Committee and the Associate Board of its Diversity & Inclusion Committee. Prior to joining Jenner & Block, he was an associate at Exponent, Inc., a scientific and technical consulting firm, where he assisted testifying expert witnesses in a variety of disciplines, including economics, statistics, epidemiology, and toxicology.
Alex received his B.A. in economics in 2008 from Stanford University, where he graduated with interdisciplinary honors in environmental science, technology and policy. He received his J.D. in 2013 from the University of California, Berkeley, School of Law.

Iris Chen, Google
Iris leads a team of 79 attorneys and contract managers responsible for supporting product development and commercial transactions for Google's advertising, commerce, search, geo and product infrastructure services. She regularly advises the company's executives across Product, Engineering, Sales, Business Development and other functions. She began her career at Google in 2006 as a commercial attorney supporting the company's ads sales business and was also the lead attorney for Google's Legal staff in New York prior to relocating to Mountain View in 2011. Before joining Google, Iris was a corporate associate at Simpson Thacher & Bartlett working on securities, M&A, private equity fund formation and non-profit organization matters. She then joined Ropes & Gray where she was a member of the firm's investment management practice. Outside of work, Iris enjoys running, following interior design blogs and spending time with her husband and three daughters.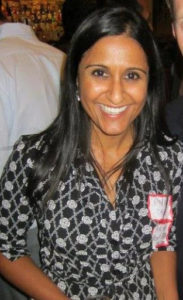 Aparna Dave, Wells Fargo
Aparna M. Dave is Senior Counsel for Wells Fargo & Company in Houston, Texas. She provides legal support to the company's Corporate Marketing and Corporate Communications divisions. Her practice focuses on advising clients on legal issues with sponsorships, marketing promotions and campaigns, trademark and copyright law, social media, false advertising and deceptive practices, as well as developing policies and procedures in these areas.
Aparna strives to make a positive impact on the legal profession by helping to increase and advance diversity through her work as co-chair of the State Bar of Texas Minority Counsel Program, participation as a 2015 Fellow and member of the Executive Council of the Leadership Council on Legal Diversity (LCLD), seat on the Advisory Board for the South Asian Bar Association of Houston, and as a mentor to law students.
Prior to joining Wells Fargo, Aparna worked as an associate with McGlinchey Stafford in Houston practicing civil defense litigation. Aparna is a 2002 graduate of South Texas College of Law in Houston and enjoys traveling, watching football and running.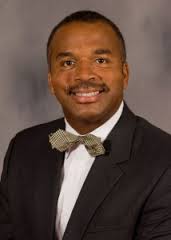 Prof. Bryan Fair, The University of Alabama School of Law
After earning his undergraduate degree from Duke and law degree from UCLA, Professor Fair worked as an associate with Bryan, Cave, McPheeters & McRoberts in Los Angeles. In 1987, he joined the UCLA law faculty as a Lecturer and co-directed its Academic Support Program. He served as a commissioner of the California State Bar Commission on Minority Access to the Legal Profession and as a Public Counsel legal services volunteer.
Professor Fair joined the Alabama law faculty in 1991, and was named the Thomas E. Skinner Professor of Law in 2000. Professor Fair has held several administrative posts at the Law School and the University. At the Law School, from 1997 to 2010, he directed the University of Fribourg/UA Law cooperative exchange (the Swiss Program). He served as the Director of Diversity and International Programs in 2007 and 2011 and 2012, and Associate Dean for Special Programs from 2008-2010, supervising international, diversity, and public interest programs.
He is a member of the American Law Institute and has served on ABA, AALS, and LSAC committees. He has served on numerous boards and currently serves on the Board of Directors of the Southern Poverty Law Center.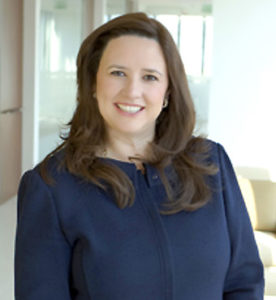 Felicity Fowler, Haynes and Boone
Felicity Fowler is a partner in the Labor and Employment Practice Group of Haynes and Boone, and has more than 23 years of experience representing management in employment litigation and related proceedings. She is also a member of the Board of Directors of Haynes and Boone.
Felicity is certified by the Texas Board of Legal Specialization as a specialist in the field of Labor and Employment Law, and she counsels clients in areas such as wage and hour law, discrimination and harassment claims, leaves of absence, employee terminations and reductions in force. She is a frequent lecturer on numerous employment law topics, including FMLA, ADA, FLSA, harassment and social media.
Felicity is the former co-chair of Haynes and Boone's 60-person Attorney Diversity and Inclusion Committee, where she focused on advancing the hiring, retention and promotion of diverse lawyers within the firm. Felicity received her bachelor's degree in Industrial and Labor Relations from Cornell University and her law degree from the Georgetown University Law Center.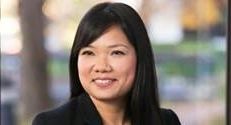 Lisa Nguyen, Latham & Watkins
Lisa Nguyen is a partner in the Silicon Valley office of Latham & Watkins. Her practice focuses primarily on intellectual property litigation, and has included actions pending before the US International Trade Commission, federal district courts and state courts. She has represented both plaintiffs and defendants in complex multi-defendant, multi-patent cases. She has particular experience obtaining successful outcomes for her clients based on innovative strategies, including victories at trial, summary judgment, and motions to dismiss. She has obtained walk aways for defendants with no payment to plaintiffs, as well as attorneys' fees and costs awards.
Lisa is also a local leader of Women Enriching Business (WEB), a Latham committee dedicated to promoting women in business both outside and inside the firm through global and local efforts to create broader networks and productive business relationships, to attract top talent and to support the long-term success of women.
Lisa has been recognized as a Rising Star in intellectual property litigation by Northern California Super Lawyers each year since 2013. As an undergraduate, Lisa regularly served as a teaching assistant for the introductory computer science course and was recognized with the Computer Science Department Award for Excellence and Dedication in Teaching. She received her bachelor's degree in computer science and legal studies from U.C. Berkeley and her law degree from the University of Chicago Law School.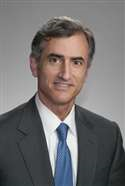 Bruce Ruzinsky, Jackson Walker LLP
Bruce J. Ruzinsky is a partner at Jackson Walker LLP where he chairs the firm's bankruptcy section, heads the Houston office litigation section, and chairs the firm's diversity committee. Mr. Ruzinsky has approximately 30 years experience in representing high profile creditors, creditors' committees, trustees, debtors, landlords, and/or asset purchasers in various industries and business environments, including energy, real estate, shipping, manufacturing, transportation, retail, entertainment, wholesale produce, heath care, and personal services. As the chair of Jackson Walker's diversity committee, Mr. Ruzinsky has played an instrumental role in the firm's strong commitment to diversity, exemplified by the prestigious 2014 Thomas L. Sager Award for the South Region from the Minority Corporate Counsel Association. The award is presented each year to law firms that have demonstrated sustained commitment to improve the hiring, retention, and promotion of minority attorneys. Mr. Ruzinsky has been an invaluable advocate of the PracticePro Diversity Scholar Program since its inception in 2014.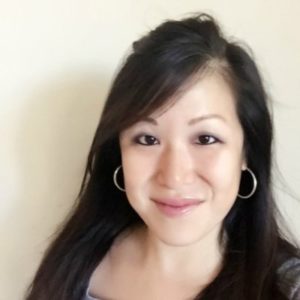 Jennifer Tung, Uber
Jennifer Tung is Senior Counsel for Payments at Uber, where she is responsible for end-to-end legal support of payments products in the Americas, EMEA, and APAC. Prior to joining Uber, she was Lead Counsel for Commerce and Payments at Facebook, where she supported the product, policy, and business development teams and handled regulatory affairs for the company payments subsidiary . Before going in-house, Jennifer practiced at Hunton & Williams as a commercial and securities litigator.
A native of Maryland, Jennifer received her J.D. from Harvard Law School, and graduated Phi Beta Kappa with a B.A. in Sociology from Stanford University. She serves on Uber Legal's Pro Bono Committee, volunteers as a Constitution in the Classroom instructor, and sits on the Board of Directors of a local non-profit devoted to dog rescue and rehabilitation. In her spare time she enjoys flash-packing, experimental baking, and riding (horses and motorcycles).
Training Programs
Consulting & Coaching
Seminar Mailing List
Want to find out when registration opens for a seminar? Don't see your city listed? Sign up below to be added to our mailing list.
Our mission is to improve the legal profession by training lawyers who are better prepared for the real practice of law.

Better prepared, balanced, and happy lawyers are more successful and can affect positive change in the legal profession.