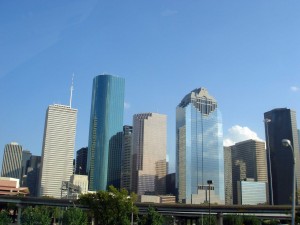 Wednesday, June 10, 2015
Jackson Walker LLP, 1401 McKinney Street, #1900, Houston, TX 77010
SCHEDULE
8:30 am                               Breakfast & Registration
9 am – 12 pm                     Super Summer
1:30 pm – 5:00 pm           Career Management
6 pm – 8 pm                       Diversity Reception & Scholarship Fundraiser
Super Summer 
(for 1Ls, 2Ls, and summer associates)
Whether you are a 1L getting ready to interview, or whether you already have your summer position, this seminar helps law students and summer associates excel and get the most out of the summer experience. Topics include:
How summer programs work, including the evaluation process
Economics and operations of law firms, organizations, and clients
How to excel in your assignments and practical tools on how to exceed expectations
How to maximize the opportunities presented in firm social events
Beyond the summer – how to chart the road ahead and proactively plan for a successful and fulfilling career
Career Management – Finding Happiness in the Legal Profession 
(for attorneys, law students, and summer associates.)
Whether you are a student or practicing attorney, you can benefit from proactively planning and managing your career. In addition to internal and external career management tools, this seminar aims to provide practical solutions to effective career planning, management, and being a more balanced, happy, and productive lawyer.  Topics include:
Creating a career development plan
Identifying and building on your strengths
Effective methods and habits for developing your brand internally
Networking and business development, including practical tools for introverts and junior litigators
Becoming a leader within your firm, the legal profession, and your community
Developing the mindset and skills to find fulfillment in the legal profession
Diversity Reception & Scholarship Fundraiser

Celebrate diversity and support our scholarship programs for law students and new graduates.  Join us for appetizers, drinks, a chance to win raffle prizes, and to hear our inspiring diversity speakers.  Admission is complimentary for all seminar attendees.  (See below for buying tickets to the diversity reception only.)
Instructor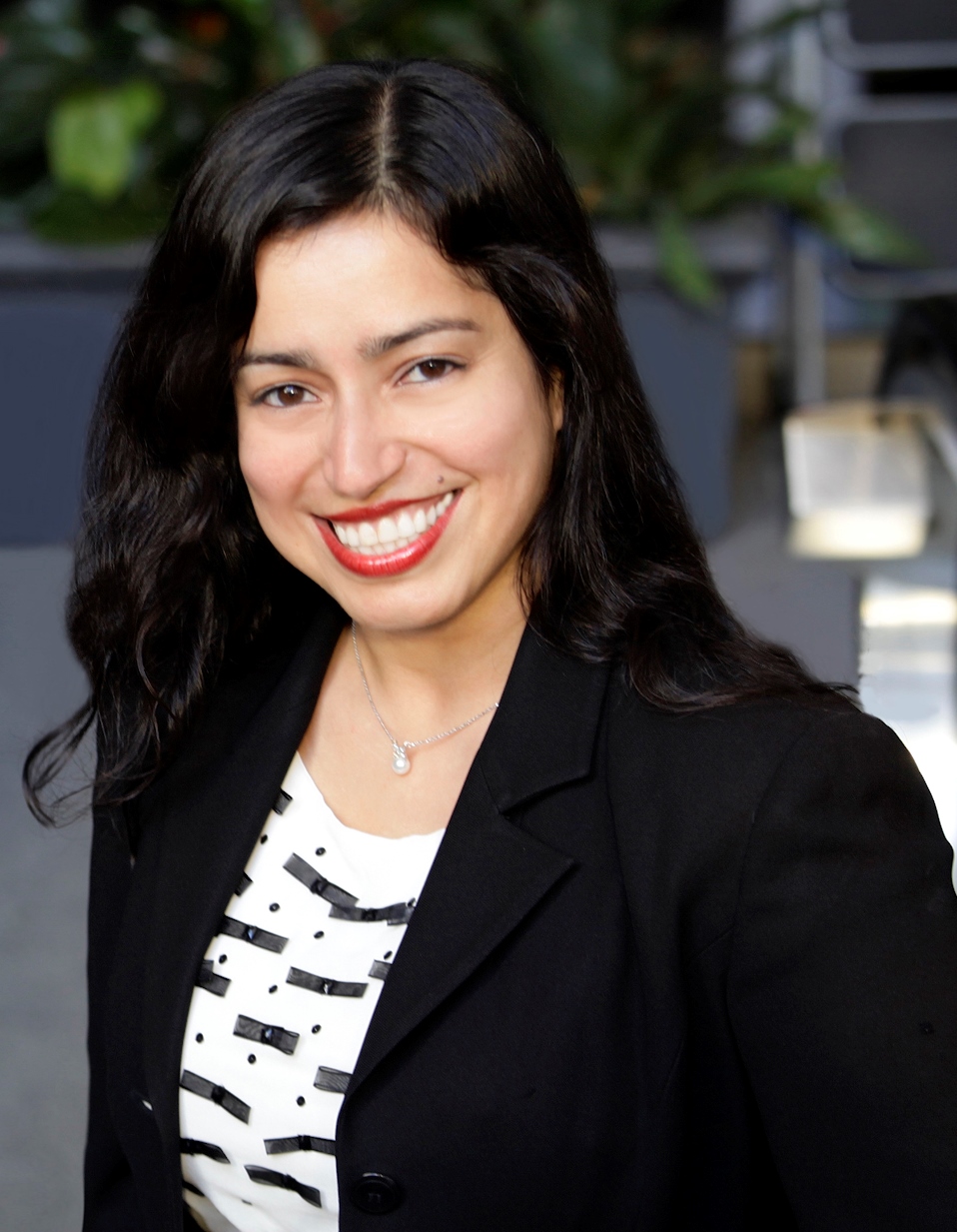 Niki Moore, PracticePro 
Niki Moore is the founder and CEO of PracticePro, and a lecturer at U.C. Berkeley School of Law. At PracticePro, she leads all aspects of the organization including product development, strategic partnerships, operations, and publications. Niki teaches transition-to-practice skills to law students and attorneys and speaks at law schools across the country. She also consults with law firms to strengthen training and diversity programs, including helping diverse and first-generation associates to succeed as attorneys. Niki developed a skills course – The Junior Attorney: Expectations, Responsibilities, and Realities – for Berkeley Law in 2011, which she has been co-teaching since.
Prior to founding PracticePro, she was an attorney for over six years at the global firm of Wilmer Cutler Pickering Hale & Dorr LLP. She focused her practice on intellectual property litigation and trade sanctions compliance. Niki has extensive experience representing companies and individuals in federal and state courts, and in all stages of litigation including trial. She was recognized by the Silicon Valley/San Jose Business Journal as one of the top "40 under 40″ professionals.
Niki is also the founder and former president of the Northern California Chapter of the Iranian American Bar Association. She received her B.S. in Biology, summa cum laude, from Texas Southern University, and J.D. from Berkeley Law. Before law school, Niki was a research assistant at M.D. Anderson Cancer Center and the Baylor College of Medicine Human Genome Sequencing Center.
Speakers & Co-instructors

Katherine Graf, Anadarko Petroleum Corporation 
Katherine E. Graf is a Senior Attorney, Litigation in the legal department at Anadarko Petroleum Corporation, where she represents Anadarko in a variety of pre-litigation, litigation, and appellate matters including commercial and lease disputes, toxic torts, and warranty claims. She also drafts and reviews company guidelines and policies on various matters.  Prior to joining Anadarko, Katherine was an associate with Mayer Brown, Houston and Sidley Austin, Chicago, where she practiced international arbitration, commercial litigation, and toxic tort/products liability litigation. She graduated cum laude from Wellesley College with a B.A. in Philosophy and German Studies, and obtained a J.D. from the University of California at Berkeley (Boalt Hall), after receiving a master's degree in the Humanities, with an emphasis on Political Philosophy from the University of Chicago.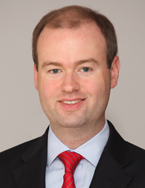 Brandt Leibe, King & Spalding
Brandt Leibe is a partner at King & Spalding in the Special Matters and Government Investigations Practice Group.  Mr. Leibe's practice focuses on white-collar criminal litigation, government investigations, complex civil investigation, corporate internal investigations, and compliance counseling.  In particular, he has experience with matters related to health care law, the Foreign Corrupt Practices Act, consumer protection laws, banking law, trade sanctions, antitrust law, and mortgage servicing laws.
Mr. Leibe has handled investigation matters involving U.S. Attorneys' Offices in districts around the country, several litigating divisions of the Department of Justice, and state Attorneys General.  He also has experience litigating cases in federal courts, including briefing critical motions and cases before federal district courts, federal courts of appeals, bankruptcy courts, and the United States Supreme Court.
Mr. Leibe has been selected for inclusion by Legal 500 in the White Collar Criminal Defense category.
Prior to joining the firm, Mr. Leibe served as a law clerk to Justice Clarence Thomas of the United States Supreme Court and Judge J. Michael Luttig of the United States Court of Appeals for the Fourth Circuit.  He earned his undergraduate degree, summa cum laude, from Davidson College, where he graduated valedictorian.  He received his law degree from Yale Law School, where he served as Articles Editor of the Yale Law Journal.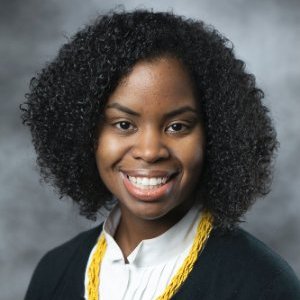 Kourtney James Perry, University of Houston
Kourtney James Perry is the Assistant Director of Career Development for the University of Houston Law Center where she is responsible for cultivating employer relationships with the Law Center, developing career-related programming and advising students on their career choices.  In this role, Kourtney is able to provide legal guidance to aspiring lawyers fulfilling a longstanding desire to turn her passion for recruiting and mentoring into a career.  Prior to joining the Law Center, Kourtney practiced for six years at Vinson & Elkins LLP as an energy transactions associate.  Kourtney was born and raised in Houston, Texas.  She graduated magna cum laude from Harvard University in 2002, with a Bachelor of Arts degree in History of Science.  Upon graduation, she attended Stanford University Law School and obtained her Juris Doctor in 2005.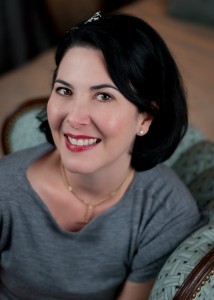 Carlotta Ramirez, Museum of Fine Arts
Carlotta Ramirez is an attorney and administrator at The Museum of Fine Arts, Houston, specializing in legal compliance as well as the formulation and implementation of museum policy.  Working in an area where the law and museum administration intersect, Ms. Ramirez has had the opportunity to work with other attorneys, professional artists, museum curators, archivists and registrars on an assortment of legal projects.  Her daily work at the museum spans a variety of legal practice areas, including contracts, intellectual property, trusts and estates, and tax, to name a few.  As a licensed attorney in her 15th year of practice (the last 8 with The Museum of Fine Arts, Houston), Ms. Ramirez also runs a legal internship program at the museum, which provides local law students the opportunity to learn various aspects of art law in an institutional setting.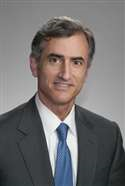 Bruce Ruzinsky, Jackson Walker
Bruce J. Ruzinsky is a partner at Jackson Walker LLP where he chairs the firm's bankruptcy section, heads the Houston office litigation section, and chairs the firm's diversity committee.  He focuses his practice primarily on representing financial institutions, corporations, and other business entities in workout/restructure efforts, chapter bankruptcy proceedings, and litigation. Mr. Ruzinsky has approximately 30 years experience in representing high profile creditors, creditors' committees, trustees, debtors, landlords, and/or asset purchasers in various industries and business environments, including energy, real estate, shipping, manufacturing, transportation, retail, entertainment, wholesale produce, heath care, and personal services.  As the chair of Jackson Walker's diversity committee, Mr. Ruzinsky has played an instrumental role in the firm's strong commitment to diversity, exemplified by the prestigious 2014 Thomas L. Sager Award for the South Region from the Minority Corporate Counsel Association. The award is presented each year to law firms that have demonstrated sustained commitment to improve the hiring, retention, and promotion of minority attorneys.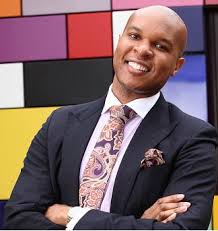 Travis Torrence, Shell Oil
Travis Torrence is an attorney in the legal department at Shell Oil Company, where he represents Shell's interests in bankruptcy and insolvency-related matters and serves as Chair of the Recruiting Team.  Travis graduated from Yale Law School in 2005 and received his undergraduate degree, summa cum laude, in Communication and Political Science from Tulane University. Prior to joining Shell, Travis was a senior associate at Fulbright & Jaworski LLP, where he chaired the Houston office's Recruiting Committee and served as a founding member of the firm's Diversity Advisory Council.  He also served as a law clerk for the Honorable Edward C. Prado, Circuit Judge for the United States Court of Appeals for the Fifth Circuit before joining Fulbright. Travis has been honored by Texas SuperLawyers as a Rising Star in the area of Bankruptcy & Creditor/Debtor Rights.
Travis currently serves on the board of directors of the State Bar of Texas, AIDS Foundation Houston, and on the Executive Committee of the board of directors of Bo's Place, a grief support center that serves the needs of children and families who have lost a loved one. He is currently the President-Elect of The Arthur L. Moller/David B. Foltz, Jr. American Inn of Court and serves as Co-Chair of the Texas Minority Counsel Program and the Houston Bar Association's AIDS Outreach Committee. He is an inaugural member of the HBA's Ambassador Program and has chaired the Minority Opportunities in the Legal Profession Committee, for which he was honored with the HBA's President's Award.
Travis is the reigning male champion of Dancing With The Houston Stars. He has also chaired numerous philanthropic events, including the World AIDS Day Luncheon in Houston. Travis previously worked as an on-air personality for B-97 FM; New Orleans' #1 Hit Music Station.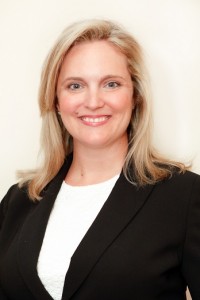 Lauren Waddell, Waddell Law Firm
Lauren E. Waddell is the managing shareholder of The Waddell Law Firm, P.C., and her practice focuses exclusively on family law issues including divorce litigation, custody issues, complex property division, marital agreements, paternity actions, child support, modification actions, and enforcement of prior orders.  Ms. Waddell is Board Certified in Family Law by the Texas Board of Legal Specialization and a Fellow of the American Academy of Matrimonial Lawyers.  She is actively involved in leadership positions for legal organizations such as the Houston Bar Association, Family Law Section; Association of Women Attorneys; and Burta Rhoads Raborn Family Law, American Inn of Court. Ms. Waddell is a Fellow of the Houston Young Lawyers Foundation, Houston Bar Foundation, and the Texas Bar Foundation.
Diversity Reception Keynote Speaker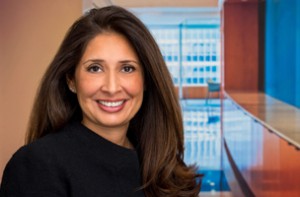 Angela Olivarez, Wilkie Farr & Gallagher
Angela Olivarez is a partner in the Corporate and Financial Services Department, and the hiring partner of the Houston office. With a focus on general corporate law, Angela has extensive experience in securities law, capital markets transactions, and mergers and acquisitions.  In 2014, she was named one of Houston's Top 25 Business Women by The National Women's Council, an award that highlights high ranking female professionals who drive change, innovate and inspire others to succeed while contributing to the business growth and the strategic direction of their organization.
In the securities and capital markets areas, Angela has represented issuers, underwriters, and investors in public and private offerings of both equity and debt securities and counsels on disclosure and corporate governance matters.  Her experience in mergers and acquisitions has included representing public and private acquirors and targets in a broad range of transactions, including mergers, asset acquisitions, and stock purchase transactions.
Angela has practiced in New York, London, and Houston.  Her experience includes numerous cross-border transactions, and encompasses transactions in diverse industries, including energy, shipping, airlines, railroads, steel, entertainment, technology and finance.
TUITION & PRICING
Conference
Super Summer seminar                 $ 385 (includes reception)
Career Management seminar       $ 285 (includes reception)
Both seminars (discounted)         $ 600 (includes reception)
Register for the Conference or either seminar here.  Promotion 75% off, use Discount Code TX2015.  We are almost sold out.   
Diversity Reception & Scholarship Fundraiser
Complimentary for all Conference and seminar attendees.  If you are only interested to join us for the Diversity Reception, you may buy tickets HERE.
Thanks to our scholarship sponsors!
Training Programs
Consulting & Coaching
Seminar Mailing List
Want to find out when registration opens for a seminar? Don't see your city listed? Sign up below to be added to our mailing list.
Our mission is to improve the legal profession by training lawyers who are better prepared for the real practice of law.

Better prepared, balanced, and happy lawyers are more successful and can affect positive change in the legal profession.