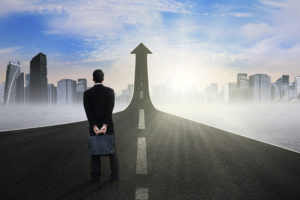 Law school bound?
Let us help you start on the right foot!
Whether you are considering going to law school or you are already accepted to your dream school and want to get a jumpstart, PracticePro is there to help you apply to law school, prepare you for the first year of law school and interviews, chart your career trajectory from the start, and help you become a successful and fulfilled lawyer.
How Can You Benefit from Pre-Law Career Coaching?
Applying to Law School
Attending law school is a life-changing decision. The choice involves considerable time and money, and should not be made without seeking advice from those who have gone before you. PracticePro coaches can help you decide if law school is right for you, assist you in putting together a stellar application to get into your dream school, and help you decide between acceptance offers with your individualized future career goals in mind.
Check out our article on the seven questions you should ask before going to law school HERE.
Preparing for Your First Year of Law School
Each year, a large number of students attend law school and drop out after their first year because they were either unprepared or unable to adapt to the new classroom environment. Many who do obtain their JD realize that the practice of law is not what they expected, and find themselves in the predicament of deciding whether to carry on or chart a new path. If you are a first-generation law student without mentors, family or friends to ask questions about the law school experience or what it is like to be a lawyer, it is especially challenging to adequately prepare. PracticePro career coaches have attended law school and many are practicing lawyers. They can help you thrive in your first year and be better prepared for the interviews leading to internships and future employment.
What Topics Does Pre-Law Career Coaching Cover?
Law school application preparation and strategy
Academic advising to excel in the first year of law school and gain summer employment
Resume and interview prep
Balancing Law School and Life
Alternate Career Options for JD Holders
If you want to the tools to get ahead in your legal career before it even begins, sign up for a FREE CONSULTATION to see if PracticePro Career Coaching is right for you!
Training Programs
Consulting & Coaching
Seminar Mailing List
Want to find out when registration opens for a seminar? Don't see your city listed? Sign up below to be added to our mailing list.
Our mission is to improve the legal profession by training lawyers who are better prepared for the real practice of law.

Better prepared, balanced, and happy lawyers are more successful and can affect positive change in the legal profession.