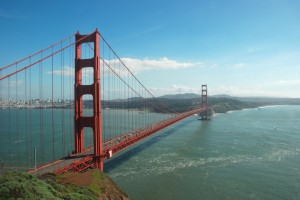 Wednesday, April 8, 2015
The Fairmont San Francisco Hotel (Historic Garden Room), 950 Mason Street, San Francisco, CA 94108
For detailed seminar topics and other dates/cities, click here.
Instructor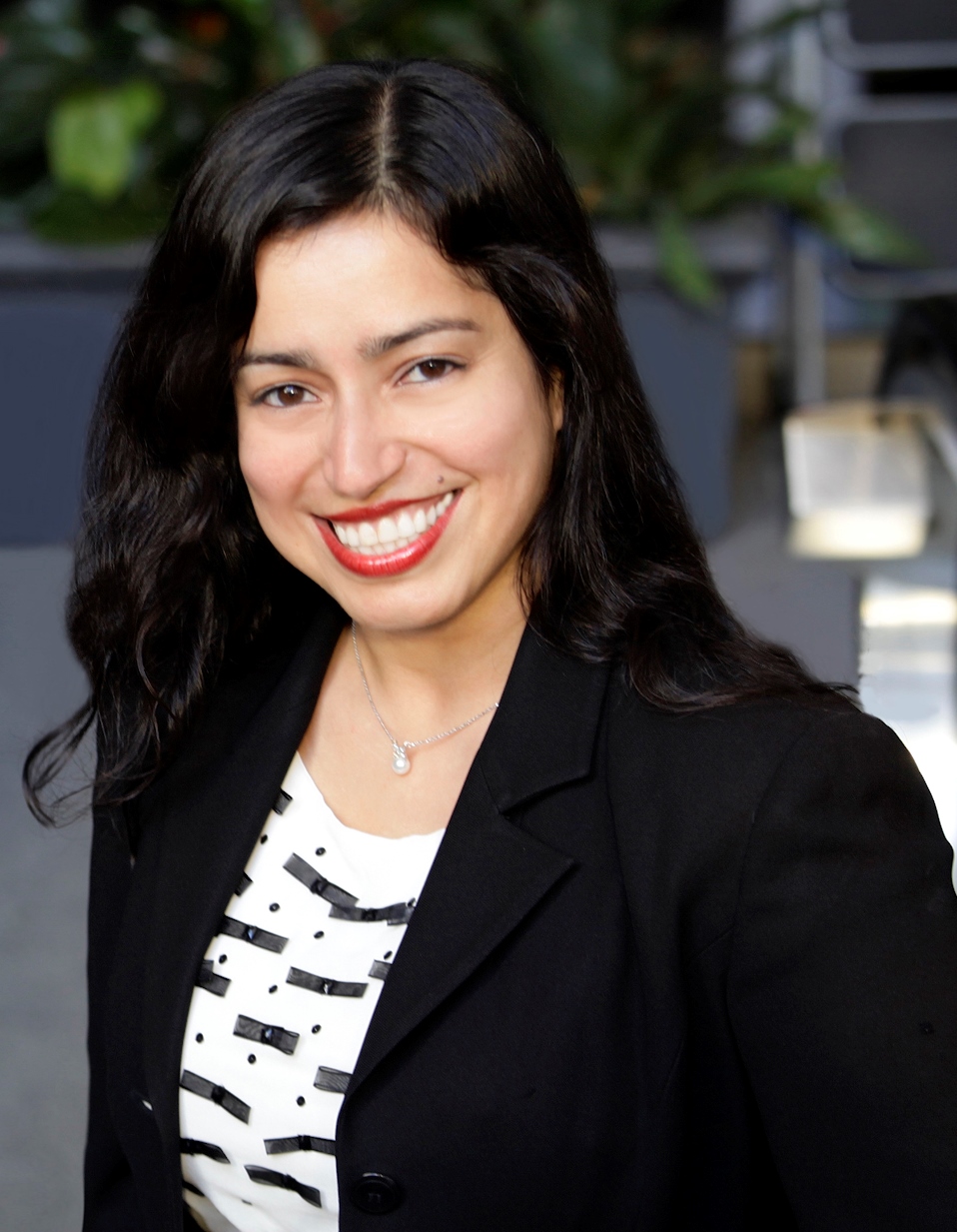 Niki Moore, PracticePro 
Niki Moore is the founder and CEO of PracticePro, and a lecturer at UC Berkeley School of Law. She oversees the development of training programs at PracticePro and teaches transition-to-practice skills to law students and attorneys. She also consults with law firms to strengthen training and diversity programs, including workshops and coaching programs to help diverse and first-generation associates to succeed as attorneys. Niki also leads the development of various PracticePro diversity initiatives, including the Diversity Scholarship Sponsorship Program and social media projects to raise awareness on the importance of diversity. She also provides individual coaching to attorneys and law students to excel in different phases of their career.
In 2011, Niki developed a skills course – The Junior Attorney: Expectations, Responsibilities, and Realities – for Berkeley Law, which she has been co-teaching since. Prior to founding PracticePro, she was a senior associate at WilmerHale where she focused her practice on intellectual property litigation and trade sanctions compliance. Niki has been recognized by the Silicon Valley/San Jose Business Journal as one of the top "40 under 40″ professionals. She is also the founder and former president of the Northern California Chapter of the Iranian American Bar Association. She received her B.S. in Biology, summa cum laude, from Texas Southern University, and J.D. from Berkeley Law.
Speakers & Co-instructors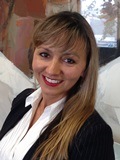 Cristine Soto DeBerry, SF District Attorney's Office
Cristine Soto DeBerry is Chief of Staff for San Francisco District Attorney, George Gascón. In her role, Cristine is responsible for the overall operation of the Department, which includes a staff of 250 and a budget of $41 million. She also assists the District Attorney with policy development and overall criminal justice system reform.  She has ushered in the Neighborhood Courts which use community members to resolve low level crimes rather than sending them through the court system. She has also overseen the creation of a first of its kind county level Sentencing Commission and the creation of the Alternative Sentencing Planner.
Cristine Joined the District Attorney's Office after serving as Deputy Chief of Staff for San Francisco Mayor Gavin Newsom. As one of the Mayor's top two executives, she helped manage a $6 billion dollar budget, and a city staff of over 26,000. She was the Mayor's point person on policy and crafted numerous cutting edge policy innovations for the City of San Francisco, including a solar incentive program that encourages residents to use local contractors and installers, requiring cell phone retailers to post radiation levels for consumers, and prohibiting the sale of tobacco products in pharmacies. Additionally, she was a key driver of several important efforts including developing a "baby savings account" for all kindergartners in the public schools to encourage their pursuit of education and shuttering the cities last fossil fuel power plant.
Prior to working in San Francisco government, Cristine spent five years as a public defender in Los Angeles.
Cristine received her Juris Doctorate from UC Berkeley's School of Law (Boalt Hall) and a Bachelor's Degree in Political Science from UCLA. She is a native of Guatemala City, Guatemala, the proud wife of Stephen DeBerry and mother of two daughters.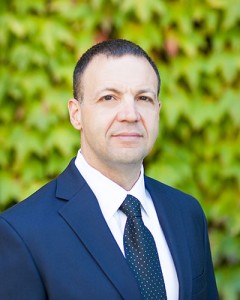 Thomas Mavrakakis, Mavrakakis Law Group
Tom Mavrakakis is a partner at Mavrakakis Law Group LLP.  He has been practicing in the area of patent infringement litigation since 1994.  He also focuses his practice on pre-litigation analysis for patent assertions and licensing as well as the analysis of patent portfolios for potential acquisition. An experienced negotiator, Tom has extensive experience resolving patent disputes at all stages, including pre-litigation patent assertions, licensing, and settlements of existing litigations.
Tom brings a unique perspective to his practice, having worked as Director of Patent Strategy for Apple Inc. during the rollout of the first generation iPhone.  Prior to his work at Apple, Tom was a partner at Winston & Strawn and Howrey Simon Arnold & White, where he managed and participated in patent and trade secret litigations on behalf of both plaintiff and defendant corporations.
Tom received his J.D. from St. John's University School of Law, cum laude, and holds a B.S. in electrical engineering from Polytechnic University New York.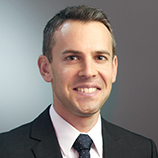 Michael Mugmon, WilmerHale
Michael Mugmon is a partner at Wilmer Cutler Pickering Hale and Dorr LLP in Palo Alto.  His practice focuses on representing companies and individuals in government enforcement actions, internal investigations, complex commercial litigation, and securities litigation.  Michael has represented clients in connection with inquiries conducted by the U.S. Attorney's Office, the U.S. Securities Exchange Commission, FINRA, and the United Kingdom's Financial Conduct Authority, as well as in federal and state court lawsuits around the country.  He was recently recognized by the Daily Journal as one of the top 20 lawyers in California under 40, and he has been named a "Rising Star" for four consecutive years by Northern California Super Lawyers.
After clerking for the Hon. Ruggero J. Aldisert of the United States Court of Appeals for the Third Circuit, Michael joined WilmerHale's Washington D.C. office as an associate in 2003.  He moved to the firm's Palo Alto office in 2007 as a founder of the firm's West Coast Securities practice.  Michael currently serves on the firm's Pro Bono and Community Service Committee and Ethics Committee, as well as on the Palo Alto office's Hiring Committee.
A native of the Washington, D.C. area, Michael is a graduate of the University of Pennsylvania Law School (2002), where he was the Editor-in-Chief of the University of Pennsylvania Law Review.  He holds a B.A. in History from the University of Pennsylvania.  Michael lives in the Potrero Hill neighborhood of San Francisco.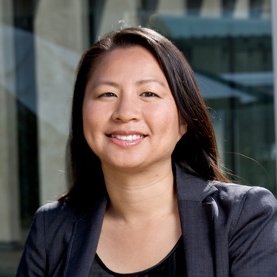 Samorn Selim, UC Hastings & Samorn Selim Career Coaching
Samorn Selim is the Associate Director for the Graduate Class at U.C. Hastings and the Founder of Samorn Selim Career Coaching.  Samorn received her B.A. with High Honors in Social Welfare and Legal Studies with a minor in Education and J.D. from the University of California, Berkeley.  She was formerly the Director of Employer Outreach and Associate Director for Private Sector Counseling and Programs at Berkeley Law and an attorney at Manatt, Phelps & Phillips. While in law school, Samorn externed for the Honorable Edward M. Chen of the Northern District of California, interned for the Federal Trade Commission, and served as a Graduate Student Instructor for undergraduate courses in Asian American Studies.  Samorn is committed to and involved in diversity and inclusion initiatives, and has provided pro bono legal services, helping refugees, children, and elderly dependents, and pro bono career coaching services to first-generation professionals, women of color, and other diverse groups.  In her spare time, Samorn loves visiting ancient ruins and hanging out with her friends' dogs.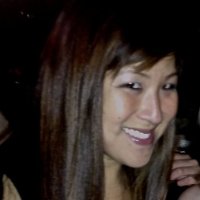 Jennifer Tung, Facebook
Jennifer Tung is Lead Counsel, Commerce & Payments at Facebook.  She is responsible for global legal payments issues and supports the product, policy, and business development teams.  Prior to joining Facebook in 2010, Jennifer practiced at Hunton & Williams as a commercial and securities litigator, defending large banks in litigation and arbitration.  She also assisted small bank customers with trademark issues and has represented clients in the resolution of domain name disputes, including before the World Intellectual Property Organization Arbitration and Mediation Center.
A native of Maryland, Jennifer received her J.D from Harvard Law School in 2005, and graduated Phi Beta Kappa with a B.A. in Sociology from Stanford University.  In her spare time she enjoys flashpacking (she has visited more than 70 countries) and riding (horses and motorcycles).
Diversity Reception Speakers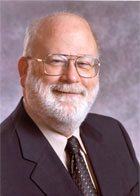 Professor Robert Berring Jr., UC Berkeley School of Law
Professor, dean, librarian, scholar, and mentor to countless students, Robert Berring, Jr. is a noted and beloved figure in law.  He has been a professor at the UC Berkeley School of Law (Berkeley Law) for over three decades and served as the law school's interim dean from January 2003 to June 2004.  He is the recipient of UC Berkeley's Distinguished Teaching Award.  Professor Berring is also a pioneer in the profession of law librarianship.  He served as the director of the Berkeley Law library for 23 years, and is the former dean of the School of Library and Information Studies.  He has authored several groundbreaking texts on legal research and is the creator of the award-winning video series Legal Research for the 21st Century. He was named the author of the most influential work on the profession of law librarianship in fifty years (1957 to 2006) by the Academic Law Libraries section of the American Association of Law Libraries.  
Professor Berring has an unparalleled dedication to mentoring and inspiring students.  From those enrolled in his courses, to those seeking him out for advice by email or in school hallways, he always takes time to listen and guide his students to pursue their dreams.  For years, Professor Berring has also written an advice column under the pseudonym "Uncle Zeb."  Claiming to be an "ectoplasmic entity, "Uncle Zeb" has helped thousands of Berkeley Law students.  The law school's cafe was named after Uncle Zeb by popular vote.  Professor Berring received his B.A. from Harvard University and his J.D. and M.L.S. from the University of California at Berkeley.
Keynote speaker: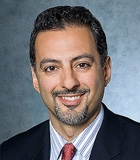 Nader Mouasavi, Sullivan & Cromwell LLP
Recognized as one of the "World's Leading Patent Practitioners" by Intellectual Asset Management Patent 1000 and named as one of the "Top 100 Lawyers in California" by Daily Journal, Nader A. Mousavi is a partner and co-head of Sullivan & Cromwell's Intellectual Property and Technology Group.  Nader's practice includes advising clients on intellectual property and technology issues in a wide range of corporate and transactional matters, including mergers and acquisitions, joint ventures, collaborations, financings, licensing, outsourcing, monetization, manufacturing, commercialization, R&D and settlements.  He was lead IP counsel to Eastman Kodak Company in its successful global reorganization and led the sale of its portfolio of 1,100 digital imaging patents and a series of associated patent licensing transactions.  He also was counsel to Silver Lake Partners and Skype in connection with the $8.5 billion sale of Skype to Microsoft.
After graduating from Stanford Law School in 1997, Nader joined TCS, an early-stage telecommunications software company, where he led strategy and legal affairs as TCS pioneered the "softswitch" and was acquired by a leading broadband equipment company.  Following the acquisition, Mr. Mousavi served as senior counsel for the acquirer until joining Hale and Dorr (now Wilmer Cutler Pickering Hale & Dorr).  He became a partner at Wilmer Cutler Pickering Hale & Dorr in 2008 and co-founded the firm's Palo Alto office before joining Sullivan & Cromwell.
Nader is an appointed Lecturer in Law at Stanford Law School and teaches the course IP: Patent and Technology Licensing. He is also a member of the Advisory Board for the Silicon Valley Chapter of the Licensing Executives Society. 
Nader is an avid skier and loves adventure travel. He has enjoyed trekking in Patagonia, visiting Mountain Gorillas in Rwanda, scuba diving in Zanzibar, skiing in Lake Tahoe for an entire winter, biking along the Thai border of Myanmar, and touring his native Iran.
Thanks to our scholarship sponsors!




Training Programs
Consulting & Coaching
Seminar Mailing List
Want to find out when registration opens for a seminar? Don't see your city listed? Sign up below to be added to our mailing list.
Our mission is to improve the legal profession by training lawyers who are better prepared for the real practice of law.

Better prepared, balanced, and happy lawyers are more successful and can affect positive change in the legal profession.