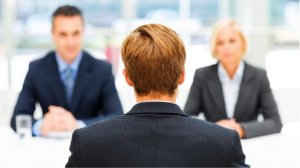 Advanced Interviewing: Stand out in the Crowd
This interactive workshop on advanced interviewing techniques is specifically designed for law students preparing for on-campus and callback interviews ("OCI") at small, mid-size, and large law firms.  While the process can feel overwhelming, practice and guidance help conquer fears associated with landing your dream job. Drawing on over two decades of research and experience, and using a combination of lecture and demonstrations, you will walk out of this workshop exponentially better prepared and more confident for your interviews.
Topics include:
Module 1: Introduction and the Non-Negotiable Basics
What is the timeline of OCI and what should I expect at each stage?
What do law firms expect from the process?
How do summer programs work and how do I use this knowledge to stand out in my interviews?
How do I make my resume and cover letter stand out?
Module 2: How to Stand Out in the Crowd
What qualities are employers looking for in applicants?
How do I draft my "talking points" and overall strategic plan?
Which geographic market should I focus on?
Are there any questions that I should expect?
What questions should I ask?
What do I wear?
What opportunities do hospitality suites present?
How do I overcome difficult questions?
Should I send thank-you emails or handwritten notes? When? To whom?
When should I schedule my callback?
Should I have a different strategy for callback interviews?
How do I handle group interviews?
How do I navigate the recruiting lunch/meal?
How often do I follow-up after a callback interview?
Module 3: Understanding the Interviewer
Do I understand the different interviewer types?
How do I connect with each type comfortably?
What do I do when there's an awkward silence?
What does it mean when an interviewer stops asking questions a few minutes into the interview?
What if my interviewer is just chatting about fun things?
Is it possible to read my interviewer's body language or other clues that I may get an offer or rejection?
Module 4: A Different Kind of Mock Interview
Demonstration of different interviewer types and advanced interview skills
Small breakout sessions to draft your strategic plan and practice your interviewing skills
Space is limited to the first 10 students who register HERE. We are excited to help jumpstart your career!
Locations & Dates:
San Francisco, CA
(Sandbox Suites, 404 Bryant Street, San Francisco, CA)
Saturday, July 16, 2016, 9:30 a.m. – 12:30 p.m. (breakfast provided)
Wednesday, July 20, 2016, 6:00 p.m. – 9 p.m. (snacks provided)
Friday, July 29, 2016, 9:30 a.m. – 12:30 p.m. (breakfast provided)
Webinar 
(Sign-in information will be sent after registration.)
Saturday, July 30, 2016, 11:00 a.m. – 2 p.m. PST
Location:
Tuition:  $ 75
Instructor:  Niki Moore
Space is limited to 10 students!  Register HERE.  
Training Programs
Consulting & Coaching
Seminar Mailing List
Want to find out when registration opens for a seminar? Don't see your city listed? Sign up below to be added to our mailing list.
Our mission is to improve the legal profession by training lawyers who are better prepared for the real practice of law.

Better prepared, balanced, and happy lawyers are more successful and can affect positive change in the legal profession.