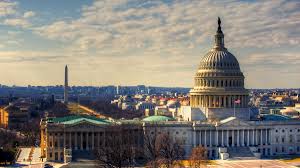 Friday, March 18, 2016
WilmerHale, 1875 Pennsylvania Ave NW, Washington, DC 20006
SCHEDULE
8:30 am                               Breakfast & Registration
9 am – 12 pm                     Super Summer
1:30 pm – 5:00 pm           Career Management
6 pm – 8 pm                       Diversity Reception & Scholarship Fundraiser
Super Summer 

This seminar helps law students and summer associates prepare for and excel at their summer clerkships. Topics include:
Operations and economics of law firms and organizations
How summer programs work, including the evaluation process
How to excel in your assignments and practical tools on how to exceed expectations
How to maximize the opportunities presented in firm social events
Career Management 

Learning to proactively plan and take responsibility for managing your career is crucial to succeeding as an attorney in any sector. Topics include:
Creating a career development plan, including identifying and building on your strengths
Effective methods and habits for developing your brand internally
Becoming a leader within your firm, the legal profession, and your community
Client expectations and introduction to business development
Developing the mindset and skills to find fulfillment in the legal profession
Diversity Reception & Scholarship Fundraiser

Celebrate diversity and support our scholarship programs for law students and new graduates.  Join us for appetizers, drinks, a chance to win raffle prizes, and to hear our inspiring diversity speakers.  Admission is complimentary for all Conference attendees.  (See below for buying tickets to the diversity reception only.)
TUITION & REGISTRATION
Conference
Tuition – $ 600 (includes evening reception)
Early-bird registration (before February 1, 2016) – $ 450
Register for the Conference here.  Click here for scholarship info.
Diversity Reception
Admission to the is complimentary for all conference attendees.  If you are only interested in attending the evening Diversity Reception, you may buy your ticket HERE.
Instructor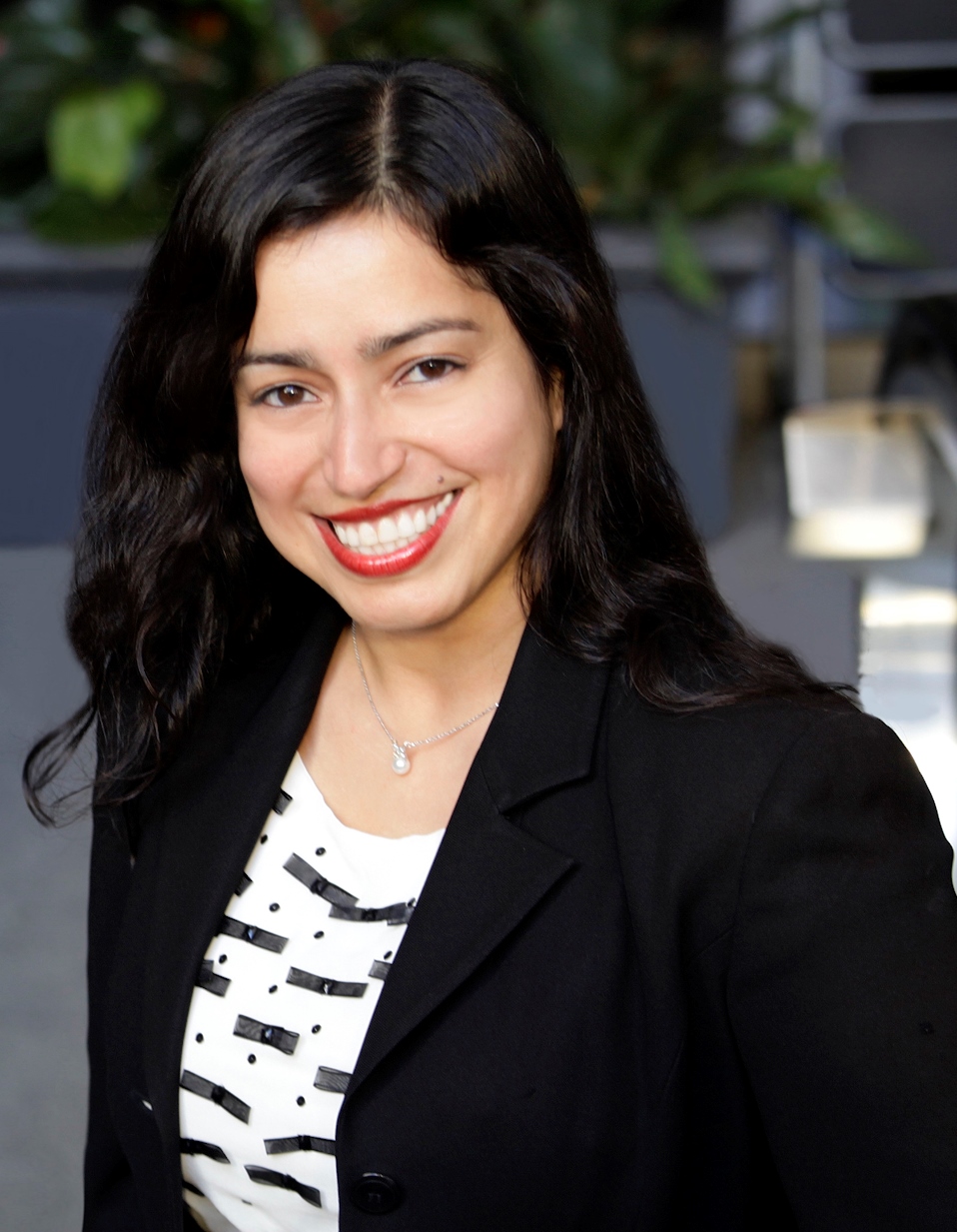 Niki Moore, PracticePro 
Niki Moore is the founder and CEO of PracticePro, and a lecturer at U.C. Berkeley School of Law. At PracticePro, she leads all aspects of the organization including product development, strategic partnerships, operations, and publications. Niki teaches transition-to-practice skills to law students and attorneys and speaks at law schools across the country. She also consults with law firms to strengthen training and diversity programs, including helping diverse and first-generation associates to succeed as attorneys. Niki developed a skills course – The Junior Attorney: Expectations, Responsibilities, and Realities – for Berkeley Law in 2011, which she has been co-teaching since.
Prior to founding PracticePro, she was an attorney for over six years at the global firm of Wilmer Cutler Pickering Hale & Dorr LLP. She focused her practice on intellectual property litigation and trade sanctions compliance. Niki has extensive experience representing companies and individuals in federal and state courts, and in all stages of litigation including trial. She was recognized by the Silicon Valley/San Jose Business Journal as one of the top "40 under 40″ professionals.
Niki is also the founder and former president of the Northern California Chapter of the Iranian American Bar Association. She received her B.S. in Biology, summa cum laude, from Texas Southern University, and J.D. from Berkeley Law. Before law school, Niki was a research assistant at M.D. Anderson Cancer Center and the Baylor College of Medicine Human Genome Sequencing Center.
Speakers

Reginald Brown, WilmerHale
Reginald J. Brown is a partner in the Washington D.C. office of Wilmer Cutler Pickering Hale & Dorr LLP where he is the chairman of the firm's Financial Institutions Group and also leads the firm's congressional investigations practice. Mr. Brown provides investigations-related guidance, strategic counsel and crisis management assistance to a broad range of companies and senior executives confronting challenges and opportunities at the intersection of government, law, media and public policy. He has assisted leading financial institutions and other companies and clients with more than a hundred congressional inquiries.
Mr. Brown previously served in the White House Counsel's office, where he was the White House's principal legal liaison to the Departments of Treasury and Housing and Urban Development, as well as many independent financial services agencies. In 2011, Mr. Brown was appointed by the Governor of Virginia to serve as a four-year member of the Board of Visitors for George Mason University, where he served on the Board's Audit and Executive Committee. Mr. Brown is also a member of the Board of the Foundation for Excellence in Education, St. Stephen's and St. Agnes School, and the US Court of Appeals for the District of Columbia Circuit Advisory Committee on Procedures.
Prior to his government service, Mr. Brown served as assistant to the CEO and vice president of corporate strategy at Nationwide Mutual Insurance Company, and as the deputy general counsel to former Florida Governor Jeb Bush. Mr. Brown also served as a Peace Corps Volunteer in the Federated States of Micronesia early in his professional career. While working as an associate at WilmerHale in the 1990s, Mr. Brown served as co-counsel to victims of the Oklahoma City Bombing in connection with sentencing proceedings for Terry Nichols and Michael Fortier.
Mr. Brown received his B.A. from Yale University, graduating cum laude. He received his J.D. from Harvard Law School, graduating cum laude.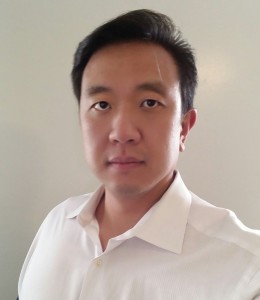 Eugene Chay, Asian Americans Advancing Justice 
Eugene Chay is Senior Staff Attorney, Litigation at Asian Americans Advancing Justice | AAJC. He supervises Advancing Justice | AAJC's amicuspractice and files amicus briefs in various courts, including the U.S. Supreme Court, various Federal Circuit Courts of Appeals, and other courts of various jurisdictions. He also oversees Advancing Justice | AAJC's impact litigation efforts. His practice covers a variety of substantive subject areas, including affirmative action, voting rights, and language rights.
He is a graduate of American University's Washington College of Law where he was a Dean's Fellow and a member of the Law Review. He completed his undergraduate degree at the University of Pennsylvania and also holds a master's degree from Johns Hopkins University.

M. Carter DeLorme, Jones Day
Carter DeLorme is a partner in the Washington, D.C. office of Jones Day. Mr. DeLorme's litigation experience includes defending companies against equal employment opportunity, wage and hour, trade secret, and restrictive covenant claims in federal and state courts across the country. He also has extensive experience, particularly with health care providers, in supporting management efforts to remain union free, respond effectively to corporate campaigns, and engage in collective bargaining with various national and international unions. Additionally, Mr. DeLorme serves as the lead practitioner for a number of Major League Baseball teams in player salary arbitration hearings, including the Boston Red Sox and Texas Rangers.
Mr. DeLorme serves on Jones Day's Firmwide Diversity & Inclusion Task Force and is the immediate past chair. He also serves as chair of the Make-A-Wish Foundation of the Mid-Atlantic's Board of Directors, and he sits on the Diversity & Flexibility Alliance and St. Albans School Alumni Association boards. In 2012, Mr. DeLorme traveled with Lawyers Without Borders to Nairobi, Kenya to teach trial advocacy to more than 50 Kenyan prosecutors, defense attorneys, and magistrate judges.
Mr. DeLorme received his B.A. from the University of Pennsylvania and his J.D. from Georgetown University.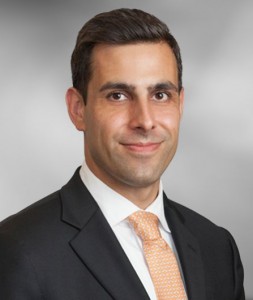 Erich Ferrari, Ferrari & Associates
As the Founder and Principal of Ferrari & Associates, P.C., Mr. Ferrari represents U.S. and foreign corporations, financial institutions, exporters, insurers, as well as private individuals in trade compliance, regulatory licensing matters, and federal investigations and prosecutions. He frequently represents clients before the United States Department of the Treasury's Office of Foreign Assets Control (OFAC), and in federal courts around the country. With over 12 years of experience in national security law, export controls, and U.S. economic sanctions, he counsels across industry sectors representing parties in a wide range of matters involving U.S. economic sanctions administered by OFAC.
Mr. Ferrari's representations before OFAC frequently involve investigations concerning violations of a variety of sanctions programs including the Iranian Transactions and Sanctions Regulations, the Cuban Assets Control Regulations, and the Ukraine-Related Sanctions Regulations. As part of these representations, he has worked to respond to OFAC administrative subpoenas, procure OFAC specific licenses to engage in transactions prohibited by OFAC, draft OFAC voluntary self-disclosures, develop and implement OFAC compliance programs for international import-export companies, and provide general counseling on OFAC related matters. Mr. Ferrari actively writes for publication on OFAC administered trade sanctions. In addition, he is often called upon by media outlets, such as CNN, The New York Times, The Washington, Post, Forbes Magazine, and the Wall Street Journal, to comment on U.S. economic sanctions issues. He is also the founder and Executive Editor of the U.S. economic sanctions blog and research site: www.sanctionlaw.com
Mr. Ferrari is a graduate of St. Mary's University School of Law and Purdue University.
Doris Gilliam, AARP
Doris Gilliam is the Associate General Counsel at AARP as well as General Counsel for Cornerstone Peaceful Bible Baptist Church. In her position at AARP, Ms. Gilliam serves as the lead attorney for the State Group in the Office of General Counsel, providing the legal infrastructure for the largest business unit in the organization, including staff at headquarters and field offices in all 50 states, the District of Columbia, Puerto Rico and the U.S. Virgin Islands. The State Group handles issues ranging from intellectual property and advocacy to tax and membership.
As the General Counsel of Cornerstone Peaceful Bible Baptist Church, Ms. Gilliam advises and provides legal guidance to organization management in a wide range of legal areas such as litigation, intellectual property, commercial contract issues, human resources, real estate, and creditor matters.
Ms. Gilliam was named to the Minority Corporate Counsel Association's 2015 List of Rising Star Attorneys, and AARP received the 2014 In-House Innovators Award based on the State Group's achievements from the WMACCA Chapter of the Association of Corporate Counsel. Ms. Gilliam received her J.D. from The George Washington University Law School and holds a B.A. from Howard University.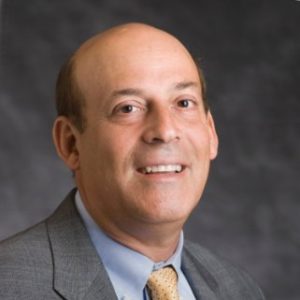 Rob Lavet, Social Finance (SoFi)
Rob Lavet is responsible for managing all legal affairs for SoFi and its affiliate entities.  SoFi pioneered student loan refinancing and has originated over $8 billion in loans across its product sets, including personal loans and mortgages. Prior to joining SoFi, he served as a Principal in the Education and Litigation practice groups of the Washington, DC law firm of Powers Pyles Sutter & Verville (PPSV) where he represented financial institutions and post-secondary institutions on a wide variety of regulatory, litigation and transactional matters. Prior to PPSV, Rob served as General Counsel to Sallie Mae, a Fortune 300 company and the largest provider of education finance. At Sallie Mae, Rob was responsible for all legal affairs of Sallie Mae and its subsidiaries as well as Corporate Compliance and Loan Servicing Policy. Before his 16 year career with Sallie Mae, Rob served as a Partner in the Washington D.C. law firm of Cole Corette & Abrutyn specializing in corporate and securities litigation, and before that as a Trial Attorney for the United States Department of Justice.
Rob has served as member of the Board of Directors of the Association of Corporate Counsel, and was President of the Washington Metropolitan Area Corporate Counsel Association (WMACCA) in 2001. He was named a top Washington D.C. lawyer in 2007 and received the Career Achievement Award from WMACCA. Rob graduated cum laude from the University of Pennsylvania with a B.A. in economics and obtained his J.D., cum laude, from Georgetown University Law Center.

Andre Owens, WilmerHale
Andre Owens is a partner at the Washington, D.C. office of Wilmer Cutler Pickering Hale & Dorr LLP where he focuses on securities trading and markets activities. He counsels broker-dealers, securities exchanges, investment advisers and other clients on a variety of regulatory issues under the rules of the SEC, FINRA and various securities exchanges. Mr. Owens also provides advice with respect to acquisitions of securities broker-dealers and investment advisers.
Previously, Mr. Owens served as a member of the Counseling and Regulatory Policy Group of the SEC's Office of General Counsel from 1992 to 1994, where he provided advice and recommendations on various proposals presented for Commission action, including proposed rulemaking actions, exemptive applications and enforcement matters. From 1994 to 1997, he served as Counsel to SEC Commissioner Steven M.H. Wallman and advised Commissioner Wallman on policy issues in the areas of market regulation and investment adviser activities, as well as on a variety of administrative law issues.
Mr. Owens is a member of the Business Law Section of the American Bar Association, the Securities Industry Financial Markets Association's Legal and Compliance Division, and the National Association of Securities Professionals. He has previously taught a course entitled "The Regulation of Securities Professionals and the Securities Markets" at Georgetown University Law Center. Mr. Owens was recognized as a leader in the financial services regulation: broker dealer field in the 2010-2015 editions of Chambers USA: America's Leading Lawyers in Business.
Mr. Owens graduated summa cum laude from Providence College and received his J.D. from Harvard Law School.
Diversity Keynote Speaker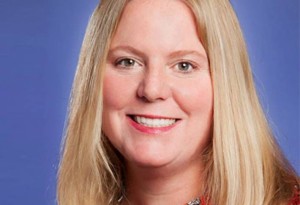 Amy Sue Leavens, General Counsel at Capital Impact Partners
Amy Sue Leavens is the General Counsel and Corporate Secretary of Capital Impact Partners. She has almost 20 years of experience in corporate law departments and in private practice as an advisor to executive officers and boards of directors and as a manager of large scale mission critical projects and business transactions.
Ms. Leavens joined Capital Impact, a Congressionally-chartered non-profit corporation and certified Community Development Financial Institution, in 2011. Ms. Leavens oversees all legal matters involving the parent corporation, 1 operating subsidiary, 3 investment funds, and more than 50 special purpose entities engaged in nationwide commercial lending in the education, health care, healthy foods and assisted living industries. She is a member of the executive management team and, as such, is involved in all material strategic business decisions impacting an enterprise with an aggregate on and off-balance sheet value of approximately $1 Billion. Ms. Leavens established the company's first Legal Department to manage enterprise risk, legal compliance and strategic transactions and is known for having developed an innovative business model which allows the Legal Department to generate revenue, significantly reducing the impact of Legal Department personnel costs on the balance sheet.
Ms. Leavens was honored in 2015 as one of Washington, D.C.'s Top Corporate Counsel by Bisnow and the Association of Corporate Counsel, nominated in 2014 for the Association of Corporate Counsel (WMACCA) Outstanding Chief Legal Officer Award and received WMACCA's Community Service Award in 2014.
Ms. Leavens is a member of the Board of Directors of Student Achievement and Advocacy Services, a non-profit organization dedicated to mentoring achievement focused, economically disadvantaged high school students and the sponsor of the Adventures of the Mind student achievement camp. She is also a member of the Alumni Advisory Committee of the Pepperdine University School of Law Washington, D.C. Externship Program. She is a frequent guest lecturer at universities and law firms on a variety of topics, including Expectations for Outside Counsel in a Changing Legal Environment, the Intersection of Law and Business, the Role of In-house Counsel, and For-Profit Corporations and Non-Profit Organizations Compared.
Ms. Leavens is a graduate of Georgetown University and Pepperdine University School of Law. She is a member of the bar of the District of Columbia, Virginia, California and Pennsylvania.
Thanks to our scholarship sponsors!
Training Programs
Consulting & Coaching
Seminar Mailing List
Want to find out when registration opens for a seminar? Don't see your city listed? Sign up below to be added to our mailing list.
Our mission is to improve the legal profession by training lawyers who are better prepared for the real practice of law.

Better prepared, balanced, and happy lawyers are more successful and can affect positive change in the legal profession.