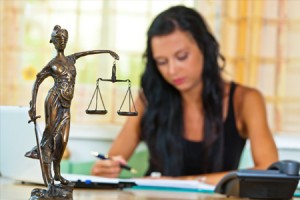 Find & Thrive at Your Dream Job
Purpose of Career Coaching:
Behind every great athlete, sports team, and professional performer is a great coach. Through every success and failure, that coach has been a constant presence, pushing his or her pupil toward greatness. Just as a great coach can help an athlete reach a higher level of performance, PracticePro career coaches can provide you with invaluable guidance as you pursue a successful career in the law.
How Can You Benefit from Career Coaching?
Whether you are looking for a summer or permanent position, want to know what to expect from your summer program before it starts, prepare to excel as a junior associate at a law firm, or just looking to be a step ahead of the pack in your budding legal career, your personal career coach is there to answer your questions and guide you to achieve your goals.  Your coach will assess your individual style and help you create an action plan to achieve your desired goal.
What Topics Does Career Coaching Cover?
Our one-on-one coaching sessions are tailored to your specific individual needs, including but by not limited to the following topics:
Formulate a strategic job search plan
Stand out from the crowd at on-campus and callback interviews
Develop networking skills for your personality type
Learn advanced job search methods
Improve your academic performance
Establish good study or work habits
Excel in your summer position
Understand law firm structure, economics, and politics
Learn practical lawyering skills and time management
Turn difficult situations – negative evaluations or job rejections – into opportunity
Advancement for diverse and first-generation professionals
If you want to the tools to get ahead in your legal career, sign up for a FREE CONSULTATION to see if PracticePro Career Coaching is right for you!
Testimonials:
"PracticePro has been pivotal to my success in the competitive law school job search process. I am fully satisfied with my decision to enter into a long-term coaching agreement with PracticePro and am confident that their mentorship prepared me for OCI, callback interviews, and beyond. Today, I am continuing to receive useful tips for how to succeed in my summer program and in my legal career, generally. Thank you, PracticePro!"
"Working with Niki Moore changed my life and gave me a chance at a career at a large law firm. After experiencing a handful of unsuccessful callbacks, I signed-up for coaching and found out where I needed to recalibrate my approach. Almost immediately afterwards, I went on more interviews and received multiple offers for summer associate positions. I can confidently attribute all my opportunities to PracticePro!"
"PracticePro has guided me a great deal with several issues and questions I have had during and after my 2L summer at a big firm. From navigating delicate situations, to coaching me how to approach prospective employers, PracticePro has helped put me on the path to success. PracticePro taught me a lot about the real world, filling in the gaps left by law school."
"I wanted to express my gratitude to PracticePro for taking the time to meet with me.  The coaching session was honestly the best I have had regarding my career."
Request Coaching Consultation
Training Programs
Consulting & Coaching
Our mission is to improve the legal profession by training lawyers who are better prepared for the real practice of law.

Better prepared, balanced, and happy lawyers are more successful and can affect positive change in the legal profession.