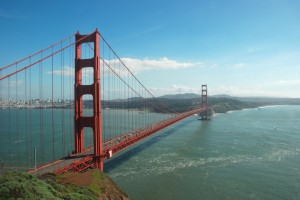 Friday, April 1, 2016
Jones Day, 555 California Street, 26th Floor, San Francisco, CA 94104
SCHEDULE
8:30 am                               Breakfast & Registration
9 am – 12 pm                     Super Summer
1:30 pm – 5:00 pm           Career Management
6 pm – 8 pm                       Diversity Reception & Scholarship Fundraiser (Fairmont San Francisco)
Super Summer 

This seminar helps law students and summer associates prepare for and excel at their summer clerkships. Topics include:
Operations and economics of law firms and organizations
How summer programs work, including the evaluation process
How to excel in your assignments and practical tools on how to exceed expectations
How to maximize the opportunities presented in firm social events
Career Management 

Learning to proactively plan and take responsibility for managing your career is crucial to succeeding as an attorney in any sector. Topics include:
Creating a career development plan, including identifying and building on your strengths
Effective methods and habits for developing your brand internally
Becoming a leader within your firm, the legal profession, and your community
Client expectations and introduction to business development
Developing the mindset and skills to find fulfillment in the legal profession
Diversity Reception & Scholarship Fundraiser

Celebrate diversity and support our scholarship programs for law students and new graduates.  Join us for appetizers, drinks, a chance to win raffle prizes, and to hear our inspiring diversity speakers.  Admission is complimentary for all Conference attendees.  (See below for buying tickets to the diversity reception only.)
TUITION & REGISTRATION
Conference
Tuition – $ 600 (includes evening reception)
Early-bird registration (before March 1, 2016) – $ 450
Register for the Conference here.  Click here for scholarship info.
Diversity Reception
Admission to the is complimentary for all conference attendees.  If you are only interested in attending the evening Diversity Reception, you may buy your ticket HERE.
INSTRUCTOR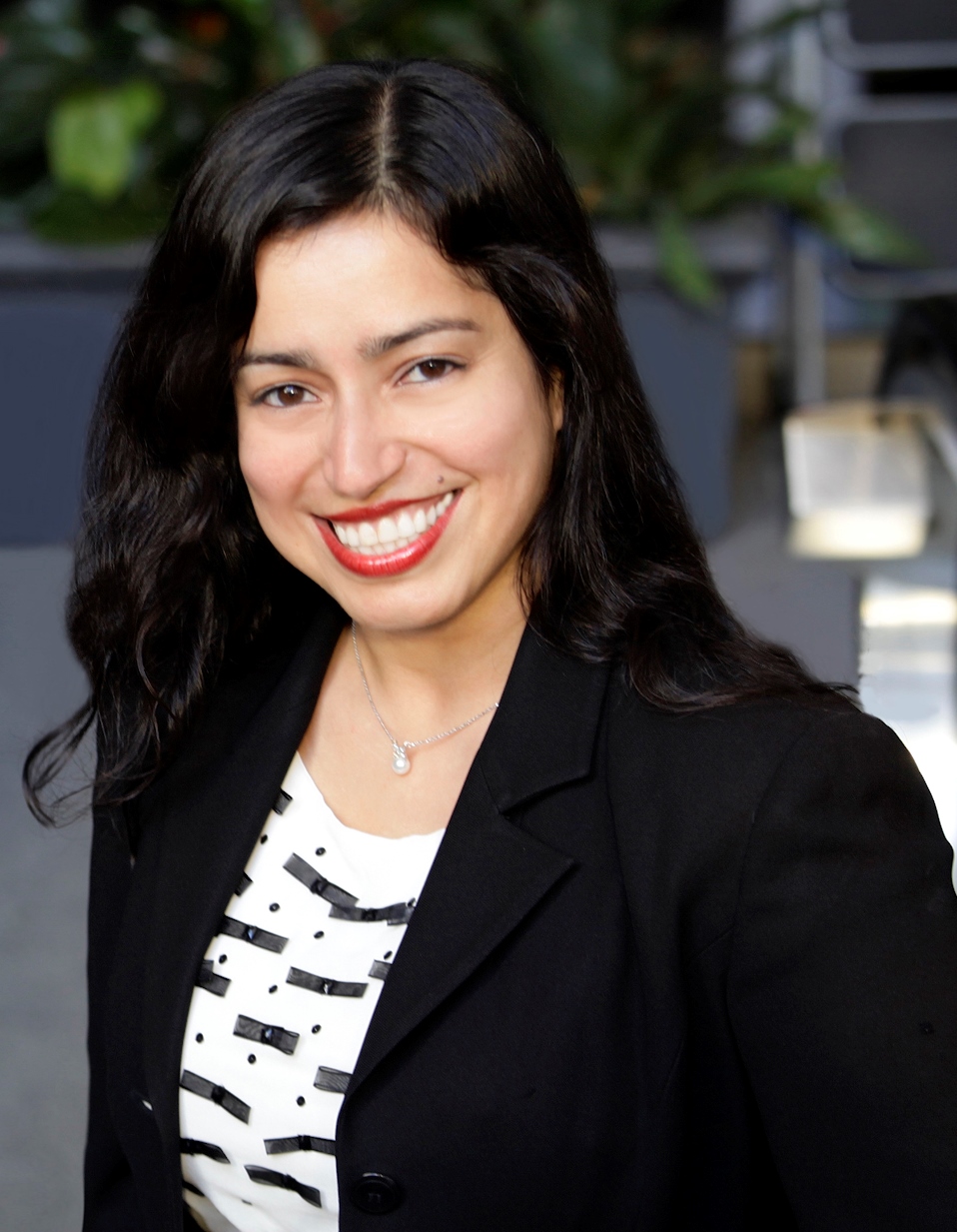 Niki Moore, PracticePro 
Niki Moore is the founder and CEO of PracticePro, and a lecturer at U.C. Berkeley School of Law. At PracticePro, she leads all aspects of the organization including product development, strategic partnerships, operations, and publications. Niki teaches transition-to-practice skills to law students and attorneys and speaks at law schools across the country. She also consults with law firms to strengthen training and diversity programs, including helping diverse and first-generation associates to succeed as attorneys. Niki developed a skills course – The Junior Attorney: Expectations, Responsibilities, and Realities – for Berkeley Law in 2011, which she has been co-teaching since.
Prior to founding PracticePro, she was an attorney for over six years at the global firm of Wilmer Cutler Pickering Hale & Dorr LLP. She focused her practice on intellectual property litigation and trade sanctions compliance. Niki has extensive experience representing companies and individuals in federal and state courts, and in all stages of litigation including trial. She was recognized by the Silicon Valley/San Jose Business Journal as one of the top "40 under 40″ professionals.
Niki is also the founder and former president of the Northern California Chapter of the Iranian American Bar Association. She received her B.S. in Biology, summa cum laude, from Texas Southern University, and J.D. from Berkeley Law. Before law school, Niki was a research assistant at M.D. Anderson Cancer Center and the Baylor College of Medicine Human Genome Sequencing Center.
SPEAKERS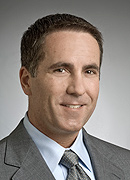 Brooks Beard, VMware
Brooks Beard is the Vice President & Deputy General Counsel of Compliance, Employment, and Litigation for VMware.  He joined the Company in 2014 after spending 18 years in private practice, including at Morrison & Foerster's San Francisco office, where he became a partner in January 2005.  While at Morrison & Foerster, Mr. Beard had a broad-based litigation practice representing clients in state and federal court, as well as before state and federal administrative agencies, focusing on intellectual property (patent, trademark, and trade secrets), false advertising, environmental, breach of contract, trade secret, and civil rights matters, among other types of matters. In addition to being admitted to practice in several Federal District Courts, Mr. Beard is admitted to practice before the Eighth, Ninth, Eleventh, and Federal Circuit U.S. Circuit Courts of Appeals and the Supreme Court of the United States.
In October 2007, then-San Francisco Mayor Gavin Newsom appointed Mr. Beard to serve as a Commissioner on the San Francisco Rent Stabilization and Arbitration Board—a position he held until 2013.  And from 2009 until 2014, Mr. Beard sat on the Eco-Entrepreneurship Advisory Council and the Council of Legal Advisors at the Donald Bren School of Environmental Science & Management, University of California, Santa Barbara.
Mr. Beard received his B.A. from the University of California, Santa Barbara, his J.D., cum laude, from Vermont Law School, and his LL.M., with distinction, from the Georgetown University Law Center.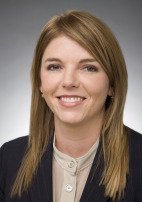 Ashley Vinson Crawford, Akin Gump
Ashley Vinson Crawford is a partner at Akin Gump Strauss Hauer and Feld LLP. She focuses her practice on commercial litigation in the areas of insurance and securities, primarily in matters involving class actions, shareholder derivative actions, and bad faith litigation. In 2015, Ms. Crawford was named one of Law360's top five insurance attorneys under 40.
Prior to rejoining Akin Gump, Ms. Crawford acted as in-house counsel for Fireman's Fund Insurance Company, where she managed bad faith and corporate litigation for various lines of business, as well as advised claims personnel regarding bad faith exposure and corporate litigation matters.
Ms. Crawford graduated summa cum laude from Louisiana State University with a B.A. in economics and received her law degree from Harvard Law School, where she won the honor for First-Year Ames Moot Court Competition, Best Brief.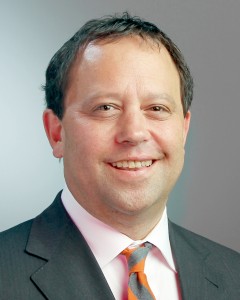 Mark Flanagan, WilmerHale
Mark Flanagan is the partner-in-charge and the hiring partner for WilmerHale's Palo Alto office.  Mr. Flanagan is also a partner in the firm's Litigation/Controversy Department, and a member of the Intellectual Property Litigation, International Arbitration, International Litigation, and Investigations and Criminal Litigation Practice Groups. He has been selected by peers for inclusion in the 2013-15 editions of the Best Lawyers in America for his intellectual property litigation and was named as one of the "Top 100 Attorneys in Northern California" in 2015 by Super Lawyers magazine.
Mr. Flanagan is a seasoned trial attorney with in-depth experience in IP litigation, white collar criminal defense and international arbitration. He represents clients principally in the semiconductor, computer, telecommunications, and publishing industries in a variety of matters, including patent and copyright infringement, trade secret misappropriation and licensing disputes. Mr. Flanagan also represents companies and individuals in criminal defense matters.
Prior to joining WilmerHale, Mr. Flanagan served as an Assistant United States Attorney the Central District of California, where he prosecuted cases involving, among other things, bank fraud, customs fraud, defense contractor fraud, federal program fraud, tax fraud, bribery and official extortion.
Mr. Flanagan is a graduate of UC Berkeley School of Law, where he was an editor of the California Law Review. He received a BA in Political Science, magna cum laude, from University of California, Los Angeles.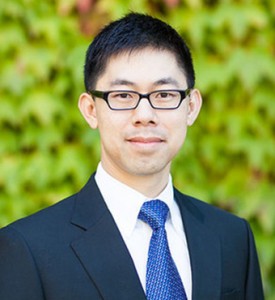 Brian Kwok, Haynes and Boone
Brian C. Kwok is a partner at Haynes and Boone, LLP, specializing in the areas of patent litigation and licensing. Mr. Kwok helps clients build, manage, and successfully monetize patent portfolios. He also counsels clients through pre-litigation conflicts to resolve assertions and licensing disputes before patent litigation ensues. When patent disputes mature into formal litigations, Mr. Kwok has significant experience patent matters before the International Trade Commission and numerous federal district courts. Mr. Kwok was selected for inclusion in Northern California Super Lawyers – Rising Stars Edition, Thomson Reuters, 2014-2016.
An experienced engineer, Mr. Kwok's technical experience includes a wide range of high-tech subject matters.  Outside of his legal practice, Mr. Kwok is a member of the Board of Directors for Leela International, a non-profit that builds playgrounds and art education programs for children in underdeveloped communities around the world.
Mr. Kwok received his B.S. with distinction in chemical engineering from the University of Illinois and graduated from the University of Wisconsin Law School.

Luke Liss, Wilson Sonsini
Luke Liss is an associate in the Palo Alto office of Wilson Sonsini Goodrich & Rosati. He is a member of the firm's litigation department, focusing on mergers and acquisitions litigation, securities class actions, shareholder derivative suits, appraisal actions, and complex commercial litigation. He also represents companies with respect to regulatory investigations, internal investigations, and corporate governance matters.
Mr. Liss currently serves as a member of the firm's Recruiting Committee, Community Service Committee, and Pro Bono Committee. From 2010-2014, he also served as a member of the firm's Associates' Committee. Mr. Liss is also the co-coordinator of the firm's U-Visa and Violence Against Women Act (VAWA) pro bono program. In June 2014, the firm was recognized by Community Legal Services of East Palo Alto as "law firm of the year" for its extensive work in the program. For his pro bono work, Mr. Liss has also received the firm's Community Service Award (2009-2010), Pro Bono Service Award (2012-2013), and John Wilson Award (2012, 2014, 2015).
Mr. Liss graduated cum laude with his B.A. from the University of Oregon, and received his J.D. from Stanford Law School.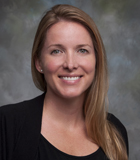 Rachel Proffitt, Wilson Sonsini 
Recognized by the Daily Journal as one of the Top 100 Women Lawyers in California, Rachel Proffitt is a partner at Wilson Sonsini Goodrich & Rosati, where she practices corporate and securities law. Ms. Proffitt represents public and private clients, as well as venture capital and investment banking firms and other institutional investors, across a broad range of industries. Her practice covers a broad range of general corporate and complex transactional matters, including venture capital transactions, public and private securities offerings, mergers and acquisitions and other strategic transactions, and disclosure and corporate governance.
Ms. Proffitt is an active member of the community, speaking at many events related to technology and startup businesses. At the Women in Tech Festival 2015, she led a workshop entitled: Investment 101—The fundamentals of raising early stage capital. Further, Ms. Proffitt participated as a panelist at the 2015 CalCPA Startup Business Conference.  In addition, she is an adjunct professor at the University of California, Hastings College of the Law.
Ms. Proffitt graduated cum laude from the University of California, Los Angeles, with a B.A. in English. She received her law degree from the University of California, Hastings College of the Law, where she was a member of the Hastings International and Comparative Law Review.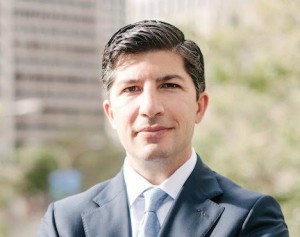 Bahram Seyedin-Noor, Alto Litigation
Bahram Seyedin-Noor is the founder and managing partner of Alto Litigation, PC in San Francisco, California. Mr. Seyedin-Noor focuses his practice on securities and complex business litigation, representing his clients in disputes before arbitration panels as well as in state and federal courts.  Additionally, his practice includes advising boards and special committees on SEC matters, internal investigations, and compliance with the Foreign Corrupt Practices Act.  In 2015, Mr. Seyedin-Noor was selected to Super Lawyers for his securities litigation practice.
Before founding Alto Litigation, Mr. Seyedin-Noor was a partner in the litigation group of Wilson Sonsini Goodrich & Rosati. He has also served as an adjunct professor of law at the UC Hastings College of the Law, teaching Civil Procedure II. Mr. Seyedin-Noor supports a number of organizations, in particular, Asylum Access, which protects the rights of refugees across the world.
Mr. Seyedin-Noor completed his Bachelor of Arts in economics, with a minor in Spanish and Russian literature, at Pomona College in 1996.  He then went on to attend Harvard Law School, where he served as an editor of the Harvard International Law Journal. He was also a Teaching Fellow at the Harvard University Department of Economics prior to graduating with his Juris Doctor in 1999.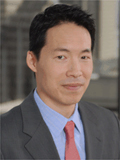 John Tang, Jones Day
John Tang is a partner in the San Francisco office of Jones Day.  He represents companies, directors, and officers in SEC enforcement matters, internal investigations, and shareholder litigation. He also counsels clients regarding corporate governance, Rule 10b5-1 trading plans, and D&O insurance. He has advised numerous audit committees and independent directors on fiduciary duties, internal controls, compliance, public disclosures, and other issues.
Prior to joining Jones Day, John was co-chair of the securities litigation group at an international law firm, where he also served as firmwide chair of recruiting. He was previously based in Silicon Valley, and has represented public and private companies across the tech sector and in a range of other industries. John's experience also includes matters involving US-listed Chinese companies and their executives, and China-based operations of multinational corporations.
John is a frequent speaker on a variety of securities litigation and enforcement topics. He is also the former board president of the Asian Law Alliance, a San Jose-based nonprofit organization that provides legal services, community education, and advocacy programs to the Asian Pacific Islander community in Silicon Valley. John received his B.A. from Yale College in 1991 and his J.D. from Columbia Law School in 1996.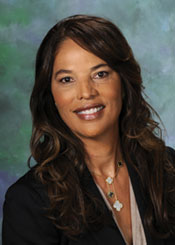 Lisa Wayne, The Law Office of Lisa M. Wayne
Lisa Monet Wayne is the Owner of a small boutique law firm that specializes in the defense of the criminally accused in both state and federal courts around the country. She is also "Of Counsel" to Gerash and Steiner P.C. She represents individuals and corporations in both the investigation phase and criminally accused capacity. Previously, Ms. Wayne was a Colorado State Public Defender for 13 years where she served as office head, training director, and senior trial attorney. She lectures nationally with National Association of Criminal Defense Lawyers, National Criminal Defense College, National Institute of Trial Advocates, American Bar Association, and other legal organizations.
Ms. Wayne is currently an adjunct law professor at the University of Colorado where she teaches trial advocacy, and she serves on faculty at the Trial Practice Institute at Harvard Law School, The National Criminal Defense College, and Cardoza Law School. She sits on the Board of Governors for the National Forensic College. Ms. Wayne is an advocate in all venues of the media addressing important issues confronting the criminally accused. She is a legal analyst for numerous media outlets including, CNN, ABC, CBS, and Al Jazeera regarding high profile cases around the country. She is frequently quoted in print media such as the Wall Street Journal, New York Times, Washington Post, BBC, Air America, Detroit Free Press, and the AP wire. Ms. Wayne testified before the United States Sentencing Commission in 2012 against the implementation of the Federal Sentencing Guidelines as mandatory.
In 2005, Ms. Wayne was honored with the Robert J. Heeney Award, NACDL's most prestigious recognition. Wayne is a Past President of the National Association of Criminal Defense Lawyers. Ms. Wayne is a board member on the Foundation for Criminal Justice.
Diversity Keynote Speaker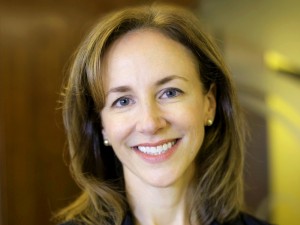 Amy Weaver, General Counsel at Salesforce
Amy Weaver is Executive Vice President and General Counsel at Salesforce and advises the company's board of directors and management on legal issues.  She is a member of the company's executive committee.  Prior to joining Salesforce, Ms. Weaver was Executive Vice President and General Counsel of Univar Inc., where she was responsible globally for all legal and corporate affairs, governance, corporate transactions, compliance, litigation and employment law matters.  Previously, she was Senior Vice President and Deputy General Counsel at Expedia, Inc.  Ms. Weaver practiced law at Cravath, Swaine & Moore and at Perkins Coie LLP.  Prior to entering private practice, she served as a legislative aide to a member of the Hong Kong Legislative Council and as a clerk on the U.S. Ninth Circuit Court of Appeals.
In 2015, Ms. Weaver was nominated as one of the Top 50 Most Powerful Women in Technology by the California Diversity Council. She served as the keynote speaker at the California Women Lawyers Annual Dinner in 2015, and is a member on the Board of Advisors for Year Up, Bay Area. Ms. Weaver is also a lifetime member of the Council on Foreign Affairs
Ms. Weaver has a J.D. from Harvard Law School and a B.A. from Wellesley College.
Thanks to our scholarship sponsors!
Training Programs
Consulting & Coaching
Seminar Mailing List
Want to find out when registration opens for a seminar? Don't see your city listed? Sign up below to be added to our mailing list.
Our mission is to improve the legal profession by training lawyers who are better prepared for the real practice of law.

Better prepared, balanced, and happy lawyers are more successful and can affect positive change in the legal profession.